IT Software Development Team Lead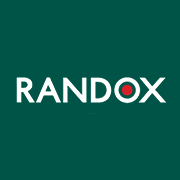 Employer Information
Randox
E: recruitment@randox.com
T: +44 (0) 28 9442 2413
IT Software Developer Team Lead- Hybrid working available (Job Ref: 22N/ITTL)
The Software Development Team Leader will oversee software development and associated activities for exciting new projects. The successful applicant will play a crucial role in time sensitive and commercially crucial projects.
The role will involve the development of largely web-based applications for divisions within Randox, which in turn helps Randox keep ahead of the game. We have several exciting current and upcoming projects, that will not only develop your software development skills and your overall knowledge but allow you to progress your software development career within a dynamic IT Department which has a proven track record for delivering exceptional results to all sectors of the business. At the 2021 Belfast Telegraph IT Awards Randox won 4 awards:
• Overall IT Company of the Year – WINNER
• IT Team of the Year – WINNER
• IT Project Team of the Year – WINNER
• Digital Project of the Year – WINNER

The Role:
• Conduct controlled software development and maintenance
• Software configuration management
• 3rd level customer support
• Mentoring Development staff to ensure a high level of expertise within the team
• Working at the cutting edge of technology and innovation, Randox IT development software products for Randox customers globally.
• The full development lifecycle from initial design to the release of the final product.
• Becoming part of the IT Software Development Team developing large web-based projects, built using C#, ASP and SQL Server.
Your Profile:
Essential:
• Excellent communication, organisational and problem-solving skills.
• Experience using C# / ASP
• Experience using SQL.
Desirable:
• Experience managing staff
• Experience in Software development
• Experience in the application of statistics.
• Experience using JavaScript.
• Experience using jQuery.
• Experience with the Microsoft Azure cloud platform.
• Experience with MVC6
• Previous experience with web development.
• Previous experience with the development of quality control software.
• Previous experience with a configuration management tool.
​​​Benefits:
• £1500 signing on fee (for direct applicants)
• Generous salary offered
• Blended working available – 3 days in office, 2 days from home or 4 longer days with 3 days off.
• Work with innovative technologies and applications
• Bonus scheme
• Career progression opportunities
• Creativity encouraged and supported
• Personal development and certified training
Available roles:
1. SOFTWARE DEVELOPER ROLES (Full stack software development – gain experience if building end to end global applications used by millions of users)
2. INFRASTRUCTURE ENGINEERS (help with managing and improving our global infrastructure and data centres)
3. IT SUPPORT SPECIALISTS (Operate as part of a global IT support and service desk. Providing support to our staff all over the world)
4. SENIOR WEB DEVELOPERS (having creative input in the design and development of our company websites)
5. IT SECURITY ANALYSTS (using a wide various of tools and techniques to aid the improvement of our security posture)

---