IT Security Analyst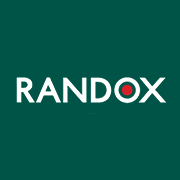 Employer Information
Randox
E: recruitment@randox.com
T: +44 (0) 28 9442 2413
IT Security Analyst – (Job Ref: 22N/ITAT)
Randox Laboratories has an exciting opportunity for a highly motivated and skilled IT Security Analyst to join their IT team and play a pivotal role in delivering a first-class service to the business.
Responsibilities will include network security analysis, monitoring and incident response, as well as maintenance and configuration of network security tools. Security Analysts will work with the latest technologies to detect, analyse, and limit intrusions and security events.
The Role:
• Performing network security monitoring and incident response using industry leading software and techniques.
• Prepare status reports for management on security related issues.
• Escalate security incidents as required ensuring security related issues are remediated.
• Maintains industry knowledge of potential security threats and risks.
• Record and report incidents in a timely fashion, always adhering to company policy.
• Perform vulnerability scans and advise relevant teams for mitigation steps.
• Maintain records of security monitoring and incident response activities.
• Recognize potential, successful, and unsuccessful intrusion attempts and compromises thorough reviews and analyses of relevant event detail and summary information.
• Analyse large sets of data to discover indications of compromise.
• Keep up to date with latest security and privacy legislation and security enhancing technologies and brief colleagues as needed to enable measures to be implemented where and when necessary/desirable.
• Conduct the information security risk assessment program. Review compliance with the information security policy and associated procedures.
The Candidate:
Essential:
• Be qualified to degree level or have a minimum of 3 years working in a similar role
• Experience of working in cross-functional teams
• Experience of working in a fast-paced environment
• Comprehensive knowledge of current IT standards
• Broad awareness of hardware/software security products
Desirable:
• CEH, OSCP, OSCE, GIAC, GSEC, Security+ or other security certifications (desirable)
Do you want to make a difference while building a successful IT career?
No degree necessary (minimum of 3+ years' experience)
• Join and award-winning IT team 2021
o WINNER – Overall IT Company of the Year
o WINNER – IT Project team of the Year
o WINNER – Digital Project team of the Year
o WINNER – IT Team of the Year
• £1500 signing on fee (for direct applicants)
• Generous salary offered
• Work with innovative technologies and applications
• Bonus scheme
• Career progression opportunities
• Creativity encouraged and supported
• Personal development and certified training
Available roles:
1. SOFTWARE DEVELOPER ROLES (Full stake software development – gain experience if building end to end global applications used by millions of users)
2. INFRASTRUCTURE ENGINEERS (help with managing and improving our global infrastructure and data centres)
3. IT SUPPORT SPECIALISTS (Operate as part of a global IT support and service desk. Providing support to our staff all over the world)
4. SENIOR WEB DEVELOPERS (having creative input in the design and development o
5. IT SECURITY ANALYSTS (using a wide various of tools and techniques to aid the improvement of our security posture)
---