Injection Moulding Lead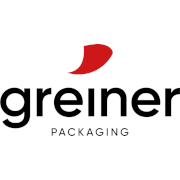 Employer Information
Greiner Packaging
E: hr.dungannon@greiner-gpi.com
T: 028 87723131
Role: Technical Lead Operator
Injection Moulding department x2 (Double Day shift and Night shift)
Hours: 38 hours
Shift:
Weekly Night shift
09.30 pm – 7.00 am Monday-Thursday – 40mins paid break included
Double day shift
WEEK A Monday-Thursday 06.54am-03.00pm and Fri 06.54am-2.00pm – 40mins paid break included
WEEK B Monday-Thursday 02.54pm-11.00pm and Fri 01.54pm-06.00pm – 40mins paid break included
​​​​​​​Salary:
Night shift £12.5143/hour plus £1.8977/hour shift pay £28,478/annum
Double day shfit £12.5143/hour plus £0.86/hour shift pay £26,427/annum
The Role
To provide on shift Technical & Co-Ordination responsibilities within the department with regards Health, Safety & Quality leadership, process optimization and provide knowledge for technical decision making on shift. To be trained in and apply specific GPUK process, equipment, machine speeds, changeover times, product specifications and customer quality requirements.
To assist in the establishment of best practices, and ensure that all process settings are optimised, without compromising Safety, Quality or Hygiene procedures.
Duties
Health, Safety & Quality
Provide Safety Leadership on shift ensuring Safety, 6S, Hygiene & Housekeeping standards are always maintained and actioned if concerns arise.
Ensure production meets customer expectation through monitoring production records, quality checks and machine performance throughout the shift.
Carry out First Off Verifications, Critical Control Point (CCP) and Spot Checks on products as required during the shift.
Complete full quality check on product after attending a machine issue.
Process Optimization
Follow Standard Operating Procedures and create / development new operating procedures upon introduction of new processes or machinery.
Technical (Mechanical & Process) set up of machines to run at optimum speeds as per GPUK benchmarks.
Establish & Share best practices for Manufacturing
Provide support to ensure machine efficiency targets are achieved through troubleshooting and remedial actions.
Assist with management of planned & unplanned machine downtime including breakdown & Maintenance activities.
Minimize waste & scrap and record relevant data.
Technical Expertise
Raise & Investigate RCPS issues on shift providing effective and efficient resolutions using a continuous improvement approach to problem solving.
Conduct Tool Changeovers inclusive of set-up and 1st off quality validation checks
Undertake mechanical & process adjustments to machines as required for optimal quality & productivity supporting departmental OEE objectives.
Engage in TPM activities to provide care to assets reporting concerns to Maintenance Engineers or Shift Manager.
Provide assistance and/or technical support to maintenance engineers during breakdown or planned maintenance stoppages.
Training
Willing to undertake program of internal training as per GPUK technician training program inclusive of 'Train the Trainer' course
Provide training to Operators as per Individual training requirements
Actively demonstrate the Greiner Values, to create the 'Greiner Culture' within the site.
Department Support
Support Shift Manager to Co-Ordinate on shift activities to maximise Productivity
Operate machines as required
Update and input information on I.T systems
Participate & actively support LEAN / CI activities within GPUK and GPI as required.
Liaise with other technical staff and provide support to department manager
Adapt role and duties as per operational requirement.
---