HSEQ Manager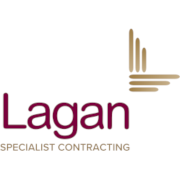 Employer Information
Lagan Specialist Contracting Group
E: recruitment@laganscg.com
T: 028 9045 5531
Role Overview
The HSEQ Manager will primarily be responsible to the Business Unit Director and Project Director for an aviation project at one of the busiest airports in the country.
This role will require day/night working and on occasional weekend working as and when project needs dictate.
Through working in partnership with Lagan Airport Maintenance operational teams, you will support the HSEQ delivery on site and value-add HSEQ strategies that meet both the operational needs of the business, and the LAML governance and assurance requirements.
The role will involve the set up and management of the site HSEQ requirements. This will involve the development and delivery of strategic plans and objectives that support both operational and contractual SHEQ requirements.
What you'll do
The following reflect the main tasks associated with your position and are not intended to be exclusive or exhaustive:
Provide leadership across the project team on the development of effective and proactive strategies for managing HSEQ risks, and for improving HSEQ performance.
Responsible for developing and delivering site inductions of all personnel attending site.
Ensure that HSEQ Management systems are in place across the project
Implement an active and robust HSEQ auditing programme on the project.
Provide support to operational directors in the investigation and resolution of HSEQ site accidents and incidents.
Prepare monthly reports on Health & Safety matters
Responsible for carrying out SAG (Safety Action Group) meetings on site involving operational and sub-contractor personnel and assist them in implementing and developing safety action plans and programmes.
Responsible for preparing Tool Box Talks and Safety Alerts appropriate for the project
Assist the General Manager in reviewing, auditing, and co-ordinating the IMS systems in compliance with ISO Standards
Contribute to the wider strategic SHEQ management within the Business unit.
Play an active role in the business contributing to the development of HSEQ policy and improvement programmes.
What you'll bring
As a HSEQ Manager your main skills and experience will include:
Qualification in a relevant subject related to construction health and safety management (e.g., NEBOSH Construction Certificate) or equivalent qualifications/experience.
Sound working knowledge of HSEQ laws, ACOPs, Guidance and Industry sector-specific HSEQ standards in relation to Construction/Building.
Have an in depth knowledge of ISO 45001,14001,9001,50001 Standards and practical experience in the effective implementation of these ISO standards
Internal Audit Training/Qualifications
Associate member of IEMA (or equivalent qualifications / experience)
Demonstrable knowledge and experience of HSEQ generalist skills
Technical Skills & Ability in Generalist HSEQ
Project Management Experience would be desirable.
Please click Apply Now for more information on responsibilities and what we require.
How we'll reward you
In return, we offer an attractive salary plus we'll provide a wide selection of lifestyle offers, development and learning programmes, services and support designed to help you manage and balance your work/life priorities.
Our Core Benefits include:
Employer Pension Contribution
Membership of relevant Institutions & Professional Bodies
Life Assurance
Health Cash Plans
Cycle to Work Scheme
Gym Membership
---