HSEQ Graduate x4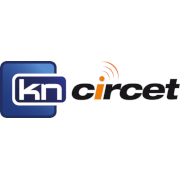 Employer Information
KN Circet
E: recruitment@kncircet.ie
T: +353 (1) 457 5000
Now recruiting for our 12- month Graduate Programme launching in September 2022 across our various office regions in the UK! We are currently looking for graduates who are eager to learn on the job, put their skills to the test and are driven to succeed. Candidates who are motivated, ambitious and hardworking will gain invaluable experience while learning transferable skills that will enable them to grow personally and professionally throughout their time with Circet. In line with our 2022/2023 Graduate Programme, we are seeking HSEQ graduates to join our team in the UK (East Kilbride and Slough offices)
Responsibilities as HSEQ Graduate include:
Ensuring compliance with HSEQT statutory duties is achieved.
Reporting to management on the performance of the management systems and any need for improvement.
Ensuring the promotion and awareness of customer requirements throughout the organisation.
To support the delivery of the HSEQT strategy for Circet and to assist in achieving continuous improvement in HSEQT performance across all parts of the company.
To support the development of Circet culture as the organisation rapidly expands and changes.
To ensure that all worksites are fully compliant with legal HSEQT obligations.
Develop and instigate HSEQT initiatives.
Ensure continual improvement and develop, in conjunction with the HSEQT Manager, HSEQT targets, objectives and KPI's.
Site audits & inspections including external audits for 45001, 14001 & 9001.
Training – undertaking internal training including inductions, toolbox talks etc.
Skills & Experience required:
The ability to organise, multitask, prioritise and work under pressure.
Demonstrate excellent communication skills both written and verbal.
Exhibit analytical and problem-solving skills and willingness to adapt to new challenges.
Establish good working relationships with colleagues.
High attention to detail.
---