HR Business Partner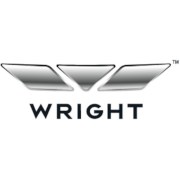 Employer Information
Industrial Temps
E: info@industrialtemps.com
T: 02890322511
Our Client Wrightbus require a HR Business Partner to join their team, based in Galgorm.
Wrightbus is a fast-moving company which has experienced considerable growth over the last year. We are looking for an experienced HR Business Partner to join our team to support with managing and creating a vision for all people related aspects of Wrightbus, encompassing the first moment that someone hears of Wrightbus all the way through the interview, on boarding, training and their ongoing professional development during employment.
The HR Business Partner will be responsible for providing customer focussed advice and support to managers and employees in line with organisational policies, procedures, and legal requirements. You will be the main point of contact for staff, handling daily queries and escalating to HR Manager where necessary. You will work closely with the HR Manager on, recruitment, performance management, employee relations issues and employee engagement. You will build solid business partnerships across the organisation ensuring that we provide a value-added service.
You will be key in representing the employee's views and progressing the people strategy within the organisation.
Hours Per Week: 38
Job Criteria:
Essential:
– Third level qualification in Human Resources or a related discipline (or equivalent)
– At least 3 years' experience working in a dedicated generalist HR at HR Officer Level or above.
OR
– At least 5 years' experience working in a dedicated generalist HR role of which 3 years' must be at HR Officer Level or above.
– Membership of the Chartered Institute of Personnel and Development.
– Demonstrable experience and ability to deliver HR solutions across at least four of the below disciplines including: HR Strategy, Organisational Policy Development, Culture Change, Organisational Structure, Performance Management Recruitment and Selection, Employee Engagement and Retention.
– Proven experience of delivering HR advice on complex disciplinary and grievance cases which is compliant with current NI Legislation and Codes of Practices.
– Proven experience of developing and implementing initiatives to enhance the HR service delivery.
– Proven experience of developing, reviewing and communicating policies and procedures.
– Working knowledge of computerised HR Systems.
– Positive role model and influential.
– Strong organisational and planning skills with the ability to work under pressure to meet multiple deadlines.
– Ability to be flexible and adaptable to meet the requirements of the role. The role may involve working at various locations from time to time.
Desirable:
– Experience working with Unions.
– Experience of PAMS.
Additional Information:
This HR Business Partner position is in Galgorm, Northern Ireland.
If you're interested in this position, please send your CV to Danielle.McFall@industrialtemps.com or contact our Ballymena office on 028 2542 0140 and ask to speak with Danielle.
---