Housekeeper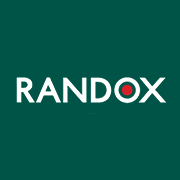 Employer Information
Randox
E: recruitment@randox.com
T: +44 (0) 28 9442 2413
Housekeeper – 30/40 Hours per week – Bushmills
We have an exciting opportunity for an experienced Housekeeper to join us at Dundarave Estate. Our workforce is made up of passionate, enthusiastic and responsive colleagues. If you're hardworking, self-motivated and wants to be part of our housekeeping team, who deliver excellent standards, then we want to hear from you!
Responsibilities:
To maintain high standards of cleanliness, hygiene, and tidiness of the estate.
Cleaning duties will include: vacuuming, dusting, sweeping, mopping, emptying bins, sanitising bathrooms etc.
Deliver consistent high standards of cleanliness.
Adhering to health and safety policies and procedures.
Serving food and drinks at corporate functions.
Flexibility needed as some weekend and evening work involved.
Desirable:
Previous experience within a similar role.
About you:
Strong work ethic
Positive attitude
Attention to detail
Strong customer service skills
About Dundarave Estate:
With ancestry and history dating back to the mid-eighteenth century the estate is prized throughout Northern Ireland, and Scotland. Dundarave was designed by the eminent architect Sir Charles Lanyon and built in the 1840s for Sir Edmund Macnaghten (2nd baronet) to replace Bushmills House, an earlier property, once owned by the Dunkin Family.
The Macnaghten Family have had a presence in North Antrim since their arrival from Scotland in around 1580. The family still continue to enjoy close historic links with Scotland; the current Baronet is the Chief of the Clan Macnaghten and, indeed, the name 'Dundarave' is derived from the former Clan seat Dunderave Castle which is located North of Inveraray on the shore of Loch Fyne in Scotland.
---