HGV Class 2/7.5T Driver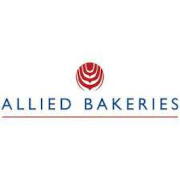 Employer Information
Industrial Temps
E: info@industrialtemps.com
T: 02890322511
We have full time vacancies for HGV Class 2 and 7.5 Tonne Drivers with our client Allied Bakeries in Dungannon
Allied Bakeries is a national UK bakery based at the very heart of communities across the UK.
Allied Bakeries commitment to quality, service and partnership means they supply many of the UK's leading supermarkets with well known brands as well as being trusted to supply supermarket own-label bakery ranges.
Pay Rate: £115.56 Per Day (£12.84 Per Hour)
Working Hours:
Day Shift: 3am/ 4am to Finish (working 4 days one week and 6 the next, 9 hours per day)
Job Type:
Full time, Temporary
Job Duties:
– Multi drop duties
Job Criteria:
– Candidates must have HGV2 or 7.5 Licence, CPC and Tacho Card
– Previous driving/ multi drop experience is required.
Additional Information:
These HGV Class 2 Driver/7.5T Driver position is in Dungannon, Northern Ireland. You must be eligible to work in the UK to apply for this role.
For more information regarding this role please call our Belfast office on 028 9032 2511 ask for Kinga
---