Health & Safety Officer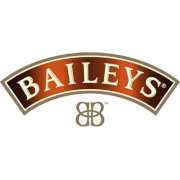 Employer Information
Industrial Temps
E: info@industrialtemps.com
T: 02890322511
Industrial Temps are delighted to work in partnership with Diageo, Baileys to recruit for a Health and Safety Advisor.
Diageo are a global leader in beverage alcohol with an outstanding collection of brands across spirits and beer. Producing an outstanding collection of over 200 brands – old and new, large and small, global and local – that are enjoyed in more than 180 countries around the world.
We are seeking a dedicated and knowledgeable Health and Safety & Environment Advisor to join the Baileys team in Mallusk.
Salary: £28K – £35K per Annum (depending on experience)
Full time position, Temporary for 6 months (potential to be extended)
Job Duties:
– Ensure compliance with all applicable health and safety and environment laws, regulations, and industry best practices in the manufacturing facility.
– Develop and maintain the ISO45001, ISO14001 and ISO 50001 standards
– Develop and maintain safety and environment policies, procedures, and protocols to address identified risks and hazards.
– Conduct regular inspections and audits to identify potential safety issues or environment issues, providing recommendations for necessary corrective actions.
– Investigate accidents, incidents, and near misses, documenting root causes and implementing effective preventative measures.
– Collaborate with relevant departments to ensure the effective implementation of safety initiatives, including risk assessments, safe work procedures, and emergency response plans.
– Deliver comprehensive and engaging health and safety training programs to employees at all levels, ensuring understanding of their responsibilities and promoting a safety-conscious culture.
– Monitor and analyse performance indicators, such as accident rates and near miss reports, to identify trends and areas for improvement.
– Keep up-to-date with relevant legislation, regulations, and industry standards, providing timely updates and recommendations to ensure compliance.
– Lead or participate in incident investigations, including representing the company in any legal or regulatory proceedings, ensuring appropriate documentation and reporting.
Job Criteria:
– Proven experience as a Health and Safety Advisor within a manufacturing environment, with sound knowledge of UK health and safety legislation.
– NEBOSH certification or equivalent is essential.
– Degree in Occupational Health and Safety or related field would be advantageous
– Strong understanding of risk assessment methodologies and experience in applying them effectively.
– Knowledge of ISO 45001, ISO 14001 or other relevant safety management systems is desirable.
– Excellent communication and interpersonal skills, with the ability to engage and influence at all levels of the organization.
– Detail-oriented with strong organizational and problem-solving abilities.
– Proactive nature, with the ability to work independently and prioritize tasks effectively.
– Proficiency in using computer applications and software relevant to the role.
– Flexibility to occasionally work outside regular business hours.
Note: This job specification is intended to outline the general nature and level of work performed. It is not an exhaustive list of duties and responsibilities, as additional tasks may be assigned based on business needs.
Additional Information:
For more information, please send your CV to Kinga.McVeigh@industrialtemps.com or contact our Belfast office on 028 9032 2511 and ask to speak with Kinga.
---