Health Check Reporting Officer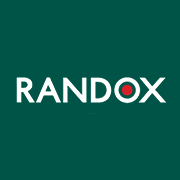 Employer Information
Randox
E: recruitment@randox.com
T: +44 (0) 28 9442 2413
Randox has an exciting opportunity for an ambitious, target driven individual to join our growing Randox Health Team. The Reporting Scientists are involved in one or more of the following processes, generation, checking, and release of client documentation.
This role will be based in our Labs in Dunstable.
As our labs are open 24/7, we need candidates who can commit to working a rota that will include working blocks of shifts. 4 days on (7.00am-7.00pm), 4 days off, 4 days on (12.00pm-12.00am), 4 days off.
The Role:
Generation, checking and release of client documentation, i.e. Personal Health Plans, Biomarker Tracking Reports. Including:
Adequate record keeping of generation / checking of client documentation, appropriate filing of documents.
Raising queries with lab and clinic staff when appropriate, adherence to specified turnaround times.
Analyse results, summarise, and provide broad interpretation.
Assist in Reporting staff training, where necessary.
Improvement of operations / efficiency within reporting such as create/update procedures, process maps and forms.
Conduction of internal audits.
Internal quality review of client documents.
Automation of client documentation.
Liaising with other members of staff including scientists, staff of diverse disciplines across the organisation.
Your profile:
Essential:
Qualified to at least degree standard with a 2:1 grade or above.
Excellent presentation and communication skills.
Flexible approach to working hours and location.
Excellent organisational skills, note keeping, and interpersonal skills.
Ability to learn and retain information quickly.
Ability to work as part of a multi-disciplinary team.
Excellent time management.
High standard of IT literacy.
Good analytical and problem-solving skills.
Desirable:
Qualified to at least degree standard in any Health and Life Science discipline.
Experience within Healthcare.
An interest in Preventive Wellbeing and the application of science to the diagnostic process.
About Randox:
An international company operating in over 145 countries that continues to have unparalleled growth, Randox Laboratories has been the heartbeat of the UK's National COVID Testing Programme throughout the pandemic. In early 2020 Randox recognised the threat from COVID-19 and, based on over 40 years of diagnostic experience, quickly developed a test to accurately identify the virus. Testing at scale commenced within weeks to support the UK's National Testing Programme and private clients alike.
Additionally, as a world leader in diagnostics for clinical healthcare, toxicology and food security, our expertise and product portfolio have assisted laboratories across the world in improving health and saving lives. Our global success is a result of our pioneering products and the commitment & skill of our workforce, which continue to grow exponentially.
Central to the Randox ethos is our drive and determination to improve healthcare worldwide and every one of our talented staff play a role in this. In order to serve our growing international markets, we require high calibre applicants with scientific, engineering, software and broader business skills – including sales, marketing, logistics, finance and many more. Join the Randox team and play your part in improving the health of millions.
Randox Laboratories Limited is an Equal Opportunities Employer.
---