Health Check Coordinator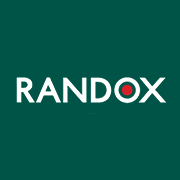 Employer Information
Randox
E: recruitment@randox.com
T: +44 (0) 28 9442 2413
Health Check Coordinator – Birmingham – (Job Ref: 23/GHAM)
We are looking for individuals to carry out health check appointments in the Birmingham Sandwell area on behalf of the Healthy Sandwell team based on a zero-hour contract. You may be called upon for this role any day of the week, between the hours of 8am-7pm, these will be given to you in advance. The health checks take place in community centers within the Sandwell area and in the Randox health Birmingham clinic (located on the high street). The appointments will consist of taking personal measurements, such as weight, height, hip, along with a finger prick blood test for cholesterol and logging these on to the relevant computer systems (Health Diagnostics software). Full training will be given for the role and no prior experience is needed.
In line with Care Quality Commission guidelines, the successful candidate will be required to undergo a Disclosure and Barring Service check.
The role:
Represent Randox Health as first point of contact for customers attending Health Check appointments at community locations.
Providing continuity of Care by Co-ordinating appointments at local community events within Birmingham.
Perform duties in an efficient, professional, and courteous manner, including but not limited to welcoming clients, checking them in for appointments, providing information during appointment, blood sample collection and providing additional lifestyle support and advice.
Liaise and follow-up with Professional Partners, Randox employees and line manager as required.
The operation of the company booking system to update any cancelled appointments, modify client appointments.
Ensure that all relevant documents for each client are uploaded into the H Drive (consent forms).
Ensure that any feedback suggestions for improvement are passed through the Management team.
The management of stock and storage facilities within the clinic for these appointments.
Completion of an end of day report for management to review.
Adherence to company health and safety procedures and maintaining a safe working environment.
To assist with customer queries on any health check related issues.
Adhere to your Continuing Professional Development Plan.
Adhere to client confidentiality requirements at all times.
Adherence to company Positive work Environment Policies, health & safety procedures, and the maintenance of a safe working environment.
To attend Health check events where applicable as a company representative.
Promote a positive approach to equal opportunities and ensure that RANDOX's equal opportunities policies and procedures are adhered to by all staff for whom they are responsible.
The candidate:
Essential:
Clear communication and maintain professional composure at all times.
Excellent verbal and written communication skills
Professional telephone etiquette and manner
Proficient level of IT literacy
Flexibility with working hours, as required by business.
Problem solving
Desirable:
Literate in other languages.
The ability to input and record data accurately and efficiently.
Experience in private / healthcare sector
Regulatory compliance experience
---