Health and Wellbeing Advisor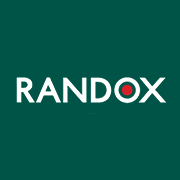 Employer Information
Randox
E: recruitment@randox.com
T: +44 (0) 28 9442 2413
Randox Health require a highly motivated and enthusiastic Health and Wellbeing Advisor to join its expanding team in Northern Ireland. Within Randox Health, you'll find an inclusive environment where you can be yourself and where everyone is driven by the same purpose – helping people live longer, healthier, and happier lives.
The Role:
• Support the service delivery of Health Assessments to customers through post result discussions.
• Promote and encourage a healthier lifestyle through positive change and action plans.
• Composing and delivering Randox Health educational material, both externally and internally.
• Provide written scientific information pertaining to laboratory testing and technology services offered, and, for results generated.
• Discussion of client results following testing.
• Demonstration of excellent knowledge of the Randox Health service and tests.
• Ensuring that client have a clear understanding of the Randox Health Service.
Your profile:
Essential:
• Qualified to at least degree standard in any Chemistry / Biochemistry Health Science or Life Science discipline with a 2:1 grade or above equivalence.
• Proficient communication skills and attributes.
• Ability to learn and retain information quickly.
• Ability to work as part of a multi-disciplinary team.
• Experience and up-to-date computer literacy, particularly in the use of Microsoft Office packages.
• Office applications and Laboratory reporting software applications.
• Phlebotomy skills or the interest to complete a course for the qualification.
• You must have the right to work within the UK and Ireland.
Desirable:
• Ability to interpret, analyse, and summarise information accurately.
• Ability to prioritise workload in a logical fashion.
• Excellent organisational and communication skills, both written and verbal.
• Excellent record keeping and time keeping.
• Experience delivering complex scientific information clearly when in communication with physicians, clinical disciplines, the public, or administrative level colleagues (non-scientific).
• Scientific writing skills for presentations, PR, marketing, and promotions or publications / events.
About Randox Health:
For almost 40 years Randox has been at the forefront of clinical diagnostics, dedicated to improving health worldwide with our disruptive technology and innovative diagnostic solutions. This experience and expertise powers each of our state-of-the-art Randox Health clinics. A mobile service enabling certified Randox Health staff to visit clients at their convenience is also available.
At Randox Health we encourage individuals to adopt a personalised, preventative approach to their health and well-being, ultimately helping them to live healthier for longer. Using Randox revolutionary technology we measure hundreds of health biomarkers, generating unrivalled data that when combined with our complex algorithms can predict future health concerns and identify early signs of illness even before symptoms arise. This empowers individuals to act sooner to prevent or delay disease onset – moving from a model of sickness management to true preventative healthcare. Our unique biomarker tracking service allows you to establish a health baseline from which you can track and monitor improvements over time.
---