Health and Safety Officer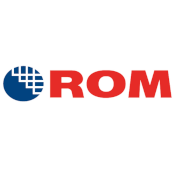 Employer Information
Industrial Temps
E: info@industrialtemps.com
T: 02890322511
Our client, a leading manufacturing company based in Lurgan are seeking a Health and Safety Officer to join their team.
Pay Rate: £13.00 Per Hour + Holiday Pay
Working Hours: Flexible start and finish times
Hours Per Week: 39
Job Type: Full Time, Ongoing
Job Duties:
– Conduct SQE audits and on-site inspections to identify workplace hazards and unsafe equipment, working practices or working conditions
– Ensure the depot meets the standards of compliance
– Recommend changes to working processes and conditions to ensure that all employees, visitors and external contractors have a safe and healthy working environment
– Maintain and analyse compliance records
– Coordinate with key stakeholders to resolve customer complaints
– Educate and train the organisation's workforce to ensure that they understand and comply with the organisations SQE policies and procedure
– Manage specific projects or undertake specific project activity as determined by the business or line manager
– Travel to specific locations in order to undertake role requirements as required
– Represent your function or business at meetings or events as required
Job Criteria:
– Experience with the following systems (Excel, Word, Powerpoint, Outlook, Success Factors, Therefore, ProSafety, Action Tracker, IOSH/NEBOSH, SAP. ISO9001, ISO14001, OHS18001)
– Inspiring trust
– Self-development
– Adaptability
– Improve continuously
– Team working
– Self-motivation
– Organise workstation and surroundings
– Manage relationships with customers
– People development
– Leading meetings
– Influencing and negotiating
– Decision making
– Time management
– Use management systems
Additional Information:
This Health and Safety Officer position is in Lurgan, Northern Ireland.
You must be eligible to work in the UK to apply for this role.
If you're interested in this role, please send your CV to Christine.Fletcher@industrialtemps.com or contact our Belfast office on 028 9032 2511 and ask to speak with Christine
INDUSTRIAL TEMPS IS AN EQUAL OPPORTUNITY EMPLOYER
---