Head of Marketing and Engagement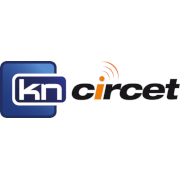 Employer Information
KN Circet
E: recruitment@kncircet.ie
T: +353 (1) 457 5000
Position: Head of Marketing and Engagement
Job Type: Full Time, Permanent
Location: Slough
Key Responsibilities
Customer Focus & External Promotion of brand to Clients
Quarterly client Newsletter
Owner of the messaging on public platforms (e.g. LinkedIn, Instagram etc)
Oversee the creation of quarterly magazine / newsletters that would be available to staff and customers
Ensure there are regular positive stories on our customer delivery throughout the business
Provide regular updates on customer success as News and Event
Employee Engagement: Internal Brand & Positive Circet Awareness
Manage a grassroots level content plan to drive participation and engagement on the CircetLive platform (our internal Social media).
Top priority is to ensure that our front line teams (the engineers who provide the revenue!) are actively engaged in digital platform
Create the plan for overall adoption & communications strategy. Measured clearly by increased usage and engagement scores
Engage with the community through content, discussion seeding, chats, video, events and programs.
Drive programs to achieve a higher balance of user-generated content, member conversations, peer-to-peer support and networking.
Support and enable key stakeholder groups, such as community leaders, site leaders, and other influential members of the customer community who are responsible for the engagement and support of all end users. Understand their needs, partner with them to agree key engagement goals and support them with execution.
Collaboration with Management to create internal events that promote team and inclusion on an annual basis
Collaboration with the HSEQ team to promote best practice and standards adherence across the business
Community Management
Oversee the total community member experience, taking care to welcome new members, connect members with like members, and build affinity.
Communicate company-wide on system upgrades and new features.
Drive global projects and key initiatives to boost colleague usage of CircetLive and ensure it is a value-add to the everyday lives of employees.
Engrain CircetLive as part of the Employee Experience. Make it the virtual campus for digital communication.
Recruit and support a global network of CircetLive Social Champions and facilitate monthly touch points where colleagues can share best practices, seek support and learn about feature enhancements.
Capture colleague feedback by hosting periodic focus group sessions with global colleagues.
Knowledge Requirements:
The ideal candidate will have the following Skills and Experience:
Excellent Interpersonal and Communication skills.
Experience in a community management role or similar
Strong competency in Employee Engagement; Project Management techniques and approaches Customer first mentality; ability to empathize and build customer loyalty or an understanding of the above.
Appetite for fast-paced, high energy environment.
Ability to produce well-structured and clear customer facing documentation and reports.
Ability to communicate and advise on technical aspects to non-technical teams.
Fast decision-making ability to meet milestones and deadlines.
Ability to challenge the status quo and seeks continuous improvement.
Ability to effectively use available resources and collaborate as needed to problem-solve and deliver value for the Customer.
---