Head Housekeeper/Manager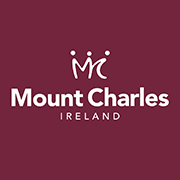 Employer Information
Mount Charles Ireland
E: info@mountcharles.com
T: +353 (0)1 431 1383
The Mount Charles Group Ireland is one of Ireland's leading support services contractors.
We are currently looking to recruit a strong, experienced, and dynamic Manager to oversee the running of this prestigious high-volume site. The site demands a Manager with the right attitude, determination, and experience to deal with a site of this magnitude.
Working Pattern:
35 hours per week
5 days over 7 days
Rewards:
30 days' Paid Holidays (pro-rata)
Access to wellness programs to promote mental health and wellbeing
Employee Assistance Program to guide and support our employees
Staff Discount Portals
Training and Development
Employee Referral Scheme
​​​​​​​
The Role:
​​​​​​​As the Manager, you will be fully accountable for all aspects of the operation including the management of a large team as well as all financials including budget & P&L.
The role requires a high level of interaction and communication with the clients including attending regular meetings so exceptional communication skills are essential.
The quality of work is extremely high as are the client expectations, so a strong knowledge and background is required and will need to demonstrate at interview level.
You will be responsible for the full cleaning and portering service of this new and prestigious Hostel with a Deputy Housekeeper, 4 supervisors and a team of 14 cleaning colleagues and several night and day janitors.
The Person:
Have a minimum of 3- 5 years' experience as a Head Housekeeper with a strong and progressive career background within the industry
Have proven experience of working within multi-site operations
Be an extremely strong manager with the proven ability to lead, motivate and develop a large team
Have experience of 24 hour, high volume cleaning and housekeeping.
Be confident in liaising with clients as well as leading meetings
Have a hands on approach in all areas of Housekeeping and cleaning
Be up to date with the latest industry machinery and concepts and be able to demonstrate this knowledge at interview level
Be genuinely passionate about their field
Be able to think logistically and work under pressure whilst remaining calm and professional at all times
GREAT PEOPLE – GREAT SERVICE – GREAT FUTURE
#Jobsie
Permanent
Closing date: Friday 16 Jun 2023
Salary: £16
Apply for job
---