Head Chef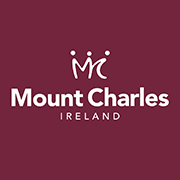 Employer Information
Mount Charles Ireland
E: info@mountcharles.com
T: +353 (0)1 431 1383
Mount Charles Ireland has an exciting opportunity for a Head Chef to join its catering team at Maynooth University, Maynooth, Co. Kildare.
Working Pattern:
40 hours per week
Monday to Friday
7am – 4pm
​​​​Pay rate negotiable (to be discussed at interview)
Rewards:
Paid Holidays
Uniform Provided
Onsite Car Parking
Meals on Duty
Staff discount portals
Employee Health and Wellbeing and Employee Assistance Program
Training & Development
The Role:
Ensuring the foodservice achieves maximum efficiency, achieving a high standard of customer satisfaction at all times.
Ensuring our standards are met or exceeded, you'll work with each site team to keep food innovation firmly on the agenda and achieve excellent GPs.
You'll recruit, lead, manage and develop your own team, using your proven kitchen management experience and engaging communication skills.
You will work with our General Manager and operations manager to build and maintain the relationship between our company's Foodie cultures and the goals of our clients.
Ensuring all food safety documentation is completed within agreed timescales and company requirements.
Ensuring Food Safety and Health & Safety Legislation requirements are always adhered to.
The Person:
Excellent communication, organisational, and time management skills.
Ability to work in a fast-paced environment, deal with issues as they arise, and contribute in all areas of kitchen delivery and providing great food service.
3 years minimum in a Previous management/ head chef role
Demonstratable knowledge of HACCP
Leads by example and lives our values.
Enthusiastic and passionate about our customer service and reputation.
​​​​​​​The Mount Charles Group is an equal opportunities employer and welcomes applications from all sections of the community.
​​​​​​​GREAT PEOPLE – GREAT SERVICE – GREAT FUTURE

---