Growth & Engagement Officer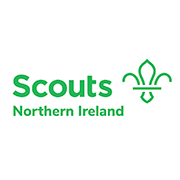 Employer Information
Scouts NI
E: vickyflanagan@scoutsni.org
T: 028 9049 2829
We're looking for a passionate, driven person who can help us to make a positive impact on the lives of young people across Northern Ireland.
Every week we give thousands of 4-25 year olds across Northern Ireland the skills they need for school, college, university, the job interview, the important speech, the tricky challenge and the big dreams; the skills they need for life. They develop a sense of optimism and strong values as well as the leadership and team working skills that are more valuable today than ever.
We make a big difference. You could too.
This is an exciting role that makes a big difference. We want to keep growing, be more inclusive, be shaped by young people and make a big impact in all communities throughout Northern Ireland and we're looking for a Growth & Engagement Officer to help us achieve that.
You'll work primarily to support the Development Team in Scouts NI (and other teams as required). We want somebody who will support and develop our amazing adult volunteers, somebody who can provide on-the-ground support and somebody who can set themselves goals, monitor their progress and measure their impact.
​​​​​​​
What it's like working with us
We're a values-driven employer. We continue to review our policies as we want to continue to put people first, and to do that we must reflect on how we can continue to improve our workforce. We are committed to fairness and providing opportunities to allow all members of staff the key opportunities to focus on their wellbeing and continued personal and professional development.
Application notes
If you have the skills and passion, then we'd love to hear from you!
The deadline for applications is Friday 6 October 2023.

---