Graphic Designer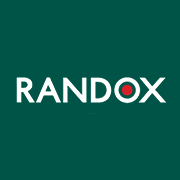 Employer Information
Randox
E: recruitment@randox.com
T: +44 (0) 28 9442 2413
Graphic Designer – (Job Ref: 22N/TXGD)
Randox Toxicology is actively looking to hire an enthusiastic and talented Graphic Designer to join its dynamic Marketing team. The successful applicant will work in a fast-paced environment on major projects that will have local, regional, and international reach.
You will be innovative with a strong creative flair and will be working closely with the Marketing team to deliver creative solutions.
The role will be based at our Ardmore site near Crumlin, Northern Ireland. Randox now offer free transportation from Antrim Train / Bus Station each morning to take staff to our various sites in and around Crumlin. This shuttle will take staff back to the station at the end of the day.
The Role:
Graphic Designers within the Design team will be required to perform a variety of job functions, or to perform a project assigned by the Departmental Manager. The Randox Graphic Design role will be extremely varied, however key tasks will involve:
• The design and preparation of brochures, fliers, sales aids, advertising materials, exhibition graphics, videos, and photography to promote the relevant Randox products worldwide.
• Prepress checks on brochures and advertising materials.
• The operation of Apple Mac Computer Hardware and associated software packages.
• Working to strict deadlines.
• Working collaboratively on many large-scale design projects.
• Liaising with printers and other suppliers to ensure production quality standards are maintained.
The Candidate:
Essential:
• A degree in Graphic Design.
• Experience in the use of Apple Mac Computer Systems.
• Confident in the use of Microsoft Office applications, such as Work, Excel, PowerPoint, and Outlook.
• Confident in the use and application of design software packages, such as Adobe InDesign, Photoshop, and Adobe Illustrator.
• Highly creative and innovative.
• Clear understanding of all forms of print.
Desirable:
• Experience in digital video editing and creation.
• UX Design experience.
• Experience in still photography.
• A valid UK Driving Licence.
About Randox:
An international company operating in over 145 countries that continues to have unparalleled growth, Randox Laboratories has been the heartbeat of the UK's National COVID Testing Programme throughout the pandemic.
Additionally, as a world leader in diagnostics for clinical healthcare, toxicology and food security, our expertise and product portfolio have assisted laboratories across the world in improving health and saving lives. Our global success is a result of our pioneering products and the commitment & skill of our workforce, which continue to grow exponentially.
Central to the Randox ethos is our drive and determination to improve healthcare worldwide and every one of our talented staff play a role in this. In order to serve our growing international markets, we require high calibre applicants with scientific, engineering, software and broader business skills – including sales, marketing, logistics, finance and many more. Join the Randox team and play your part in improving the health of millions.
Randox Laboratories Limited is an Equal Opportunities Employer.

---