Graduate Development Programme – Business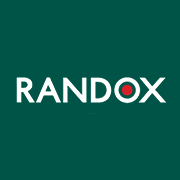 Employer Information
Randox
E: recruitment@randox.com
T: +44 (0) 28 9442 2413
Are you an ambitious business graduate looking for an exciting career with the opportunity to travel internationally?
The Graduate Development Programme at Randox Laboratories is designed for Business Graduates who are seeking to work for one of the world's top and fast growing Clinical Diagnostics companies in various disciplines, such as: Sales, Marketing, Finance, IT, Human Resources, Training & Customer Services, allowing you to get an overview of various operational functions both in Randox HQ and one of our International Offices.
The programme runs for two years and is split into 6 month rotations, the first two rotations will be in one of our various business areas and after the successful completion of these you will then be given the opportunity to travel internationally. Below are just some of our Global locations where you may get the opportunity to work.
Business Roles:
Sales
Working to drive sales and increase brand awareness of a Randox product group. This is a customer-focused role that requires the ability to develop and maintain strong personal relationships and to quickly identify new business opportunities.
Marketing
As a member of the Marketing team, you will be responsible for aiding the completion of a strategic marketing plan through the use of multiple communication channels. This role will involve the creation of advertising, multimedia and press releases to further product promotion.
Finance
Assisting the finance department with sales related data analysis and reports as well as assisting with monthly financial reports and invoices. Also within this business function are opportunities in purchasing and logistics.
HR, Recruitment & Training
Responsible for the review & implementation of company policies & procedures, as
well as the day to day administration of the HR department. Alongside performing
administrative duties for the induction of new employees and maintaining existing
training records.
IT
Working within the IT department, to assist in the daily administration of company network infrastructure, hardware support, software support and providing support to staff IT queries. This will include the maintenance and development of MS Exchange Server, Windows Active Directory, Centralised antivirus system, Perimeter Security (Firewalls, SSLVPN Remote Access) Software Licence and Asset Management.
Mathematics & Statistics
A role in this field will involve applying mathematical theories and techniques to the solution of practical problems in business, engineering and science. This will involve working closely with a number of teams to produce forecasts and plan effectively.
MINIMUM REQUIREMENTS
DEGREE
Business or Life Science (min 2:1)
SKILLS & QUALITIES
Business Acumen, Communication, Organisation, Team Work, Leadership
OTHER INFO
LEVEL
Graduate Development Programme
DURATION
2 Years
START DATE
October 2023
FURTHER PROGESSION
Successful completion of this programme will facilitate for Permanent Full-Time employment with Randox, with opportunities to progress into Managerial roles.
---