Graduate Commercial Assistant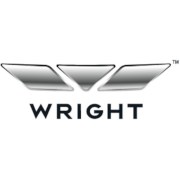 Employer Information
Industrial Temps
E: info@industrialtemps.com
T: 02890322511
We have an exciting opportunity for a Graduate Commercial Assistant with our client in Wrightbus, Galgorm
Working hours: 4.5 day working week
Job Type: Full Time, Permanent position
Job Criteria:
Essential:
– 5 GCSE's (Grade A-C) to include Maths and English or equivalent
– Degree in business related subject or equivalent.
– Computer literate with a working knowledge of Microsoft Word, Outlook, Excel and PowerPoint.
– Demonstrate their ability to work to high levels of accuracy within very strict deadlines.
– Ability to communicate at all levels both verbally and in writing.
– Deal with information in a confidential manner and possesses good interpersonal skills.
– Ability to work as part of a team.
– Ability to work on own initiative and contain problem-solving abilities.
– Experience of bid or report writing
– Flexible and adaptable.
Desirable:
– Engineering discipline qualification
– Experience in a busy admin role supporting a sales team.
– Preparation of quotations/tenders
– Previous experience dealing with customers.
– Experience of co-ordinating and hosting of customer visits.
– Experience of Contractual Law.
– Knowledge/ Experience of technical products / concepts
Job Duties:
– To arrange and assist in preparing customers technical specifications and transfer these requirements onto Wrightbus specification. Identify supplementary options and associated costings.
– Calculate manufacturing costs of vehicle using the most recent information available. (May entail approaching suppliers for prices.)
– Arrange with Legal Dept to have customer's contractual requirements responses prepared
– Process sales package to go to customer incorporating specification, quotation, letters, delivery schedules, contractual issues, drawings etc.
– Present proposals/costings to Tender and Contracts Co-ordinators
– Monitor designated contracts to ensure that all information is kept up to date and customer/National Account Managers are informed. This will entail supplementary customer requests, which will require re-costing and revised Order Confirmations, specifications processed.
– Assist in the preparation of bid reports and Reponses to meet customers' requirements and pass relevant information to various designated departments within Wrightbus adhering to timescales contained in schedules.
– Communicate with customers on various issues both orally and in writing.
– Update Costing Synopsis on a regular basis to take account of fluctuations and changes via VO's etc.
– Ensure that accurate and up to date pricing synopsis are available for each customer / deal.
– Invoice vehicle and ascertain delivery addresses, registration/fleet numbers etc.
– To help facilitate and co-ordinate, where required, visits to and from our customers with respect of vehicle specifications in partnership with other departments and National Account Managers.
– When required assist with vehicle deliveries and associated documentation to ensure vehicles are delivered within timescales.
– Upkeep of customer files and general office filing.
– Assist other members of the team to ensure deadlines are met.
– Production of various reports if/when required.
– Other relevant duties as required.
– Monitor and assess manufacturing build schedules in conjunction with designated contracts.
---