Global QA / Regulatory Affairs Manager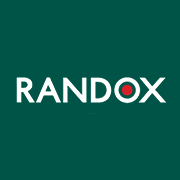 Employer Information
Randox
E: recruitment@randox.com
T: +44 (0) 28 9442 2413
Global QA / Regulatory Affairs Manager – (Job Ref: 22N/QAMN)
We require a highly motivated and enthusiastic manager to manage the Quality Assurance Department.
The successful applicant will have overall responsibility for the management of the quality system to current quality standards. They will also be responsible for ensuring compliance with National and International Quality Regulations and Harmonised Standards.
The Role:
Plan and manage departmental activities in accordance with agreed budgets and timescales.
Manage departmental performance against agreed targets and budgets, and within policies and standards.
Fulfil role as Management Representative for all Quality standards.
Manage all staff according to company standards.
Contribute to executive policy and strategy.
Develop and maintain systems to establish standards relating to activities and products.
Develop and implement effective Post Market Surveillance and Vigilance procedures.
Develop and maintain a good communication strategy for the improvement and awareness of quality issues across all departments.
Overall responsibility for the resolution of technical queries through management meetings and interdepartmental discussions.
Develop and maintain systems to measure performance against established standards.
Monitor performance according to agreed standards.
The review of specifications and standard operating procedures.
The control of the master documentation system and quality records.
The performance of internal quality system audits.
The organising of the Quality Management Review meetings.
The control and review of the design, development, and validation process for new products.
The development of quality systems in conjunction with OEM partners to ensure customer satisfaction.
The implementation of waste packing management systems.
The control of existing trademarks and registration of new trademarks.
The registration of products as required on a world-wide basis.
The Candidate:
Essential:
Educated to degree level or possess relevant experience in a similar role.
At least 3 years' experience of Quality Systems.
Computer literate.
Excellent leadership skills and a high level of self-motivation.
Desirable:
Experience within the diagnostics sector.
Managerial experience.
Audit experience / qualifications.
Knowledge of relevant directives and standards.
About Randox:
An international company operating in over 145 countries that continues to have unparalleled growth, Randox Laboratories has been the heartbeat of the UK's National COVID Testing Programme throughout the pandemic. In early 2020 Randox recognised the threat from COVID-19 and, based on over 40 years of diagnostic experience, quickly developed a test to accurately identify the virus.
Additionally, as a world leader in diagnostics for clinical healthcare, toxicology and food security, our expertise and product portfolio have assisted laboratories across the world in improving health and saving lives. Our global success is a result of our pioneering products and the commitment & skill of our workforce, which continue to grow exponentially.
Central to the Randox ethos is our drive and determination to improve healthcare worldwide and every one of our talented staff play a role in this. In order to serve our growing international markets, we require high calibre applicants with scientific, engineering, software, and broader business skills. Join the Randox team and play your part in improving the health of millions.
Randox Laboratories Limited is an Equal Opportunities Employer.

---