General Manager – Hospitality Belfast (Waterfront & Ulster Hall)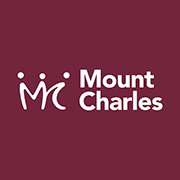 Employer Information
Mount Charles
E: hr@mountcharles.com
T: 028 9032 0070
Hospitality Belfast, in conjunction with The Mount Charles Group and Yellow Door, are seeking to recruit a General Manager to lean and manage all operations and events across The Waterfront Hall and The Ulster Hall Belfast.
The main purpose of this role is to manage all aspects of operations delivery, ensuring a high quality of food and beverage service is provided to private parties, banquets, conferences both local and international and event nights comprising of any number of artists. The General Manager will ensure standards delivered are at an international level and exceed those provided by other comparable venues.
The General Manager will also work closely with management team at ICC (International Convention Centre) Belfast to help with selling the venues to prospective clients with a view to maximizing revenue generation.
Working Pattern:
Full Time Permanent to suit the seniority and complexity of the role
Rewards:
Compettive Salary
Company Pension Scheme
26 Day annual leave plus 8 public/bank holidays
Professional Development
The Role:
You will be responsible for ensuring the delivery of a high-quality food & beverage services in accordance with customer requirements across events locations.
Deliver a quality service and committed to securing development and continuous improvement.
Deliver company operations strategy.
Ability to multitask in a very dynamic customer facing operational.
Management of you budget and P/L.
Leading, managing and developing the events team.
Conduct all negotiations with relevant organisations to ensure that robust contracts are in place and are followed through to completion.
Acting as a representative of the Company and spokesperson with hosts, sponsors, high-level leaders, delegates and participants.
The Person:
Proven record of achievement should include managing large volumes of events ranging in size and complexities. You will be expected to demonstrate by example:
Ability to manage and exceed financial budgets, identify and implement added value initiatives into the business
Drive and develop your team to deliver maximum productivity
Involvement in new business negotiations, in conjunction with ICC (International Convention Centre) Belfast sales team
Excellent knowledge of all legislation relating to the sector
Ability to manage people effectively
​​​​​​​#NorthernIreland
---