Formulation Scientist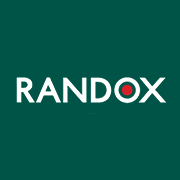 Employer Information
Randox
E: recruitment@randox.com
T: +44 (0) 28 9442 2413
Specialty Formulation Scientist – (Job ref: 22N/SFEE)
We are currently looking for a dedicated Specialty Formulation Scientist to join our Formulation Liquid Production team. Working as part of the team, you will develop an understanding of the formulation protocols converting the manufacture of various Quality Controls.
This position will be based in Randox Science Park, Antrim, Northern Ireland.
The Role:
The Adherence to formulation protocols covering the manufacture of various Randox Quality Controls in accordance with departmental ISO framework. Controls manufactured include Serology controls, Toxicology controls, Fructosamine controls, Whole Blood controls, Liquid Protein controls and Various standards and calibrator controls.
Calculation and the checking of scientific calculations in all types of scientific units.
Filtration of quality controls which are formulated.
The accurate completion of formulation records for evert batch of component manufactured.
The operation and routine maintenance of various types of departmental equipment and analytical instrumentation.
The accurate use and maintenance of the Safe stock control system.
The alerting of the formulation manager to any problems encountered during formulation of any product.
Assisting and training staff in departmental procedures and systems.
Assisting with the completion of reports for internal and external audits.
Involvement with the raising of process change requests and concessions to document any changes to the formulation process.
Please note that this job description is intended as a guideline – new duties and responsibilities will be incorporated as a matter of custom and practice as the role evolves.
The candidate:
Essential:
​​​​​​​
Be qualified to a degree level in Biochemistry, Chemistry, Immunology or a Life Science.
Excellent verbal and written communication skills.
Excellent organisational skills with an eye for detail and the ability to prioritize work in a logical fashion.
Good computer skills and competency using Microsoft Office packages.
Desirable:
Working knowledge of quality system
Working Knowledge of Health and Safety including COSHH
Have experience in a manufacturing or laboratory environment
About Randox:
An international company operating in over 145 countries that continues to have unparalleled growth, Randox Laboratories has been the heartbeat of the UK's National COVID Testing Programme throughout the pandemic. In early 2020 Randox recognised the threat from COVID-19 and, based on over 40 years of diagnostic experience, quickly developed a test to accurately identify the virus. Testing at scale commenced within weeks to support the UK's National Testing Programme and private clients alike. Through the enormous effort and commitment of its staff Randox is currently operating at a capacity of 180,000 COVID-19 samples per day, making it the most productive laboratory in the UK and Ireland and amongst the very largest in Europe.
Additionally, as a world leader in diagnostics for clinical healthcare, toxicology and food security, our expertise and product portfolio have assisted laboratories across the world in improving health and saving lives. Our global success is a result of our pioneering products and the commitment & skill of our workforce, which continue to grow exponentially.
---