Formulation Operative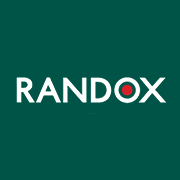 Employer Information
Randox
E: recruitment@randox.com
T: +44 (0) 28 9442 2413
Formulation Operative, Job reference: 22N/FLOA
Location: UK – Science Park, Co. Antrim
Shift Pattern: 7am – 3:40pm
Randox has an exciting opportunity for a hardworking individual with great attention to detail to join our team at Randox. The role of Formulation Operative will involve several support functions amongst our Formulation Liquid Products within the Manufacturing Department, based at our Science Park location and will be pivotal in the smooth running of the team.
The Role:
The assistance in defibrination, dialysis and filtration of serum in accordance with the departmental ISO procedures.
The assistance in filtering various serum quality control materials.
The accurate recording of data on formulation records for every batch of component manufactured.
The operation and routine maintenance of various types of departmental equipment and analytical instrumentation such as stirrers, balances, hot plates. Filtration equipment and dialysis equipment.
The alerting of their manager or supervisor to any problems in the manufacture of a product.
Assisting in the training of staff in departmental procedures and systems.
Adherence to company Positive Work Environment Policies, health and safety procedures, and the maintenance of a safe working environment.
Please note that this job description is intended as a guideline – new duties and responsibilities will be incorporated as a matter of custom and practice as the role evolves.
The Candidate:
Essential:
Good verbal and written communication skills.
Good numeracy skills.
Good organizational skills with an eye for detail and the ability to prioritize work in a logical fashion.
Desirable:
Working knowledge of quality systems
Working knowledge of Health & Safety including CoSHH
Have relevant experience in a manufacturing environment.
About Randox:
Randox Laboratories passionate about improving global health and saving lives through the development of innovative and pioneering products.
Through our commitment and the skill of our people we have grown to be a world leader in diagnostics for clinical healthcare, toxicology, food security and providing quality solutions to over 145 countries. In order to serve our growing international markets, we require high calibre applicants with scientific, engineering, software and broader business skills – including sales, marketing, logistics, finance and many more.
Central to the Randox ethos is our drive to improve healthcare worldwide and every one of our staff plays a vital role in this aim.
Randox Laboratories Ltd is an Equal Opportunities Employer

---