Food Safety and Quality Graduate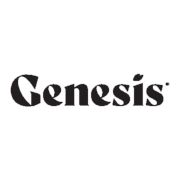 Employer Information
Genesis Bakery
E: hello@genesisbakery.co.uk
T: 028 7963 2465
This is a new role within Genesis Bakery, you will work as part of the technical team to ensure the company produces safe, legal and high-quality products for its customers.
Communicate and monitor all aspects of food safety, quality and legality in the bakery, setting standards, which surpass our customer's expectations.
You will also assist in driving the business's strategy and objectives to ensure continuous improvement.
For more information please review the attached job description and personnel specification.
Closing date 5th October 2022 at 5pm.
Genesis is an Equal Opportunity Employer
If you would like to discuss this role further please contact a member of the HR team on 028 7963 2465.
---