Finance Student Placement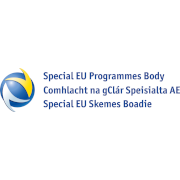 Employer Information
Special EU Programmes Body
E: personnel@seupb.eu
T: +44 28 9026 6660
SUMMARY OF JOB:
As a Finance Student, you will be involved in assisting the Corporate Finance team in the preparation of quarterly management accounts, annual accounts, bank tendering process, the treasury management strategy, Prudential Code for SEUPB, the implementation of new accounting software and the development of new financial systems to facilitate the new Peace Plus programme.
KEY FUNCTIONS:
Systems Maintenance and Administration
Corporate Finance Operational duties
Finance Research
Banking Services best suited for SEUPB
Market research regarding Treasury Management
Assist with implementation of Prudential code
Testing of new accounting system
MAIN DUTIES AND RESPONSIBILITIES:
Development and support of current financial systems
Responsible for testing and documentation of new financial software.
Work with the CF Team to update financial policies and procedures.
Work with external Financial Service Providers and Suppliers on an ad-hoc basis.
Compliance with Health & Safety policy and procedures.
Ad hoc duties as required by the Body.
The above is given as a broad range of duties and is not intended to be a complete description of the job role.
Key Competency Areas
The selection process will include a competency-based interview.
The competencies are outlined below:
1. Seeing the Big Picture
Is about having an in-depth understanding and knowledge of how your role fits in with, and supports, organisational objectives and the wider public needs. It is about focusing your contribution on the activities which will meet organisational goals and deliver the greatest value.
2. Changing and Improving
People who are effective in this area are responsive, innovative and seek out opportunities to create effective change. For all employees, it is about being open to change, suggesting ideas for improvements to the way things are done, and working in 'smarter' more focused ways.
3. Collaborating and Partnering
People skilled in this area create and maintain positive, professional and trusting working relationships with a wide range of people within and outside the SEUPB, to help to achieve business objectives and goals. At all levels, it requires working collaboratively, sharing information and building supportive, responsive relationships with colleagues and stakeholders, whilst having the confidence to challenge assumptions.
4. Making Effective Decisions
Effectiveness in this area is about being objective, using sound judgement, evidence and knowledge to provide accurate, expert and professional advice. For all employees, it means showing clarity of thought, setting priorities, analysing and using evidence to evaluate options before arriving at well-reasoned, justifiable decisions.
5. Delivering at Pace
Effectiveness in this area means focusing on delivering timely performance with energy and taking responsibility and accountability for quality outcomes. For all employees, it is about working to agreed goals and activities and dealing with challenges in a responsive and constructive way.
A CV and cover letter must be submitted by e-mail to personnel@seupb.eu by Friday 16th June 2023 at 5:00pm. Please also complete the attached Equal Opportunities Monitoring Form and e-mail the completed form to tristan.hann@seupb.eu by the same deadline.
​​​​​​​
Temporary
Closing date: Friday 16 Jun 2023
Salary: £22519
Apply for job
---