Factory Operatives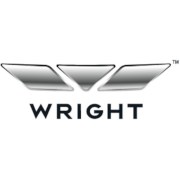 Employer Information
Industrial Temps
E: info@industrialtemps.com
T: 02890322511
Wrightbus are on a new path of innovation and environmental consciousness under the leadership of Jo Bamford.
Wrightbus believe in fostering a positive work atmosphere and cultivating a culture that encourage new ideas and creativity. With a mission to make the world a better place.
There has never been a more exciting time to join Wrightbus!
10x PERMANENT Factory Operators to be based in Ballymena, County Antrim
​​​​​​​
Salary: £25,035 Per Annum​​​​​​​
Working Hours: 4 day working week
Evening Shift: Monday to Thursday 5pm – 3am
Job Type: Full-Time, Permanent positions
Benefits:
– Pension: 5% employee, 3% company
– Holidays: 237.5 hours
– Life Assurance
– Multi Store Discount Scheme
– Canteen Facilities
– On site car parking
– Medicash Scheme (Health Insurance)
Job Criteria:
Essential:
– Literate and numerate
– Experience in the manufacturing or construction industry
– Experience using various hand tools e.g. DIY/painting, i.e. brushes and rollers.
– Experience meeting high Quality standards.
– Health and Safety Knowledge
– Ability to understand Work Manual Procedures
– Good communication skills
– Good team working ability
– Willing to undertake training as required and provide training when needed
– Flexible and adaptable
– Able and willing to work overtime when required.
– Able and willing to work shift patterns
Desirable
– Experience in laminating complex shapes.
– Experience in the use of GRP tools to make fibreglass parts in silicone bag department
– Body Prep / Spraying / Assembly / Fibreglass experience
– Experience trimming GRP parts
– Ability to read engineering drawings
Job Duties:
– Responsible for the manufacture of parts within the glass fibre area.
– Work as part of team and be able to follow WMP's and directions from the team leader.
– Responsible for the safe operation of plant equipment and or hand tools associated with the manufacturing process.
– Responsible for compliance with company's health & safety policy and procedures.
– Undertake training or retraining associated with the post, or the introduction of the new working practices.
– Willing to train others as required.
Additional Information: The Factory Operator positions are in Galgorm, Northern Ireland
For more information about this role, please contact our Ballymena office on 028 2542 0140 and ask for Danielle, or send your CV through to Danielle.McFall@industrialtemps.com
INDUSTRIAL TEMPS IS AN EQUAL OPPORTUNITIES EMPLOYER
Permanent
Closing date: Saturday 22 Apr 2023
Salary: £25035
Apply for job
---