Events Executive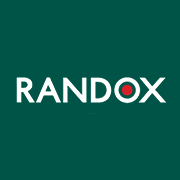 Employer Information
Randox
E: recruitment@randox.com
T: +44 (0) 28 9442 2413
Events Executive – (Job ref: 24N/EVEN)
Randox Laboratories are looking to hire an outgoing and enthusiastic individual to join us an Events Executive to assist and plan numerous corporate events across the calendar year promoting our brand. This generalist position will play a key role in the overall success of over 400 events, organised and manged by the events and marketing team here at Randox.
This role will be based at our Science Park in Antrim Town. (onsite)
The Role:
Organising all Randox events and exhibitions, dealing with all suppliers to ensure all events run smoothly.
Identify, plan and deliver a programme of high impact, cost effective events to support the Marketing strategy and the business objectives.
Research locations and venues for all events.
Generating insight and recommendations for future events.
Reporting to and liaising with the Events Manager to discuss progress of events and advertising.
Attendance if required at exhibitions and other external events.
Producing detailed reports and current event spend when required.
Ensuring consistency of Randox branding in all customer communication tools.
The Candidate:
Essential:
Previous experience in organising or assisting with events set.
Flexibility when required to attend events or research new locations.
Confident in the using all Microsoft Office applications.
Excellent organisational skills and attention to detail.
Desirable:
Experience in brand and marketing-led events.
Good IT and Admin skills
Good customer service.
The ability to interact with internal and external clients.
Desire to create memorable experiences for our clients/customers.
About Randox:
An international company operating in over 145 countries that continues to have unparalleled growth, Randox Laboratories has been the heartbeat of the UK's National COVID Testing Programme throughout the pandemic. In early 2020 Randox recognised the threat from COVID-19 and, based on over 40 years of diagnostic experience, quickly developed a test to accurately identify the virus. Testing at scale commenced within weeks to support the UK's National Testing Programme and private clients alike. Through the enormous effort and commitment of its staff Randox is currently operating at a capacity of 180,000 COVID-19 samples per day, making it the most productive laboratory in the UK and Ireland and amongst the very largest in Europe.
Central to the Randox ethos is our drive and determination to improve healthcare worldwide and every one of our talented staff play a role in this. In order to serve our growing international markets, we require high calibre applicants with scientific, engineering, software and broader business skills – including sales, marketing, logistics, finance and many more. Join the Randox team and play your part in improving the health of millions.
Randox Laboratories Limited is an Equal Opportunities Employer

---