Estimates Validator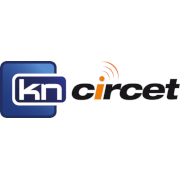 Employer Information
KN Circet
E: recruitment@kncircet.ie
T: +353 (1) 457 5000
Circet are currently recruiting for a Estimate Validator to complement our existing team.
As Estimates Validator, you will be tasked with completing the day to day administration of contracts while maintaining accurate and up to date records as per Circet's requirements.
You will participate in the successful delivery of various contracts work orders and compiling reports on behalf of Project and Contract managers.
Responsibilities as Estimate Validator include:
The successful validation of work orders to ensure contracted tasks are deliverable within the agreed timescales.
Contribute to the health and safety of our field staff by providing accurate information about other utilities in the vicinity of our excavation works.
Ensure that all utility prints are accurately analysed to identify by their colours, the voltages and pressures of cables and pipelines in the vicinity of excavation works, before being issued to the Operational Teams. This is to ensure the safe delivery of the project in line with Internal procedures.
Providing the sub- contractors accurate noticing information via Aurora.
Responsible to take information from Aurora to develop and maintain the Management Information System (MIS)
Provide status reporting to assist with financial reporting, planning and monthly P&Ls.
Build and maintain effective working relationships within Circet and client, ensuring collaborative working across teams/areas.
Issue work orders to Project Managers/Front Line Managers, ensuring they are agreed, acted upon, traced and managed to the successful required outcomes.
Identify, manage and report on any dependencies, milestones, critical path and potential risks/issues.
Ensure effective communication with staff and stakeholders ensuring this is delivered in a timely and clear fashion, with expectations clearly set and met.
Effectively manage and document any issues/escalations raised, ensuring these are dealt with in a timely manner and to a successful conclusion.
Skills & Experience required:
Excellent Communication, interpersonal, organisational & planning skills.
Effective time management skills
Ability to work individually and as part of a team
Previous experience in a similar role is desirable
A good understanding and some practical experience in managing Risk, Assumptions, Issues, Dependencies and Escalations
A good understanding of project governance and control
Knowledge of telecommunication infrastructure build programs
Proven ability to work effectively without direct supervision is essential
Excellent working knowledge of Microsoft Excel
---