Environmental Compliance Officer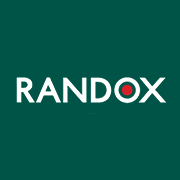 Employer Information
Randox
E: recruitment@randox.com
T: +44 (0) 28 9442 2413
Environmental Compliance Officer (22N/ENCO)
Randox Laboratories is currently looking for a talented candidate to join our Manufacturing Team at our Science Park in Antrim. The role involves the operation of the Environmental Management System and to manage archive documentation.
Key Tasks and Responsibilities
• Adherence to the company's Positive Work Environment Policies, Health and Safety procedures, and the maintenance of a safe working environment.
Environmental
• Develop and maintain the company's Environmental Management System (EMS).
• Identify and ensure conformance with all environmental regulatory requirements.
• Identify and manage environmental risks and opportunities.
• Audit environmental requirements and remedy non-conformances through effective engagement with departments/staff.
• Monitor, measure and report on environmental indicators as well as undertake compliance sampling.
• Obtain relevant data across the organisation and, where relevant, ensure accurate and timely data submissions.
• Undertake Producer Responsibility reporting.
• Engage and educate staff on the EMS and regulatory requirements.
• Deliver environmental training as and when appropriate.
• Assist with pollution prevention measures and environmental emergency response.
• Undertake duties as directed by Health, Safety and Environmental Manager.
Archive:
• Follow company archiving procedure, ensuring documents are appropriately managed in line with procedural and General Data Protection Regulation requirements.
• Manage archive storage facilities.
• Organise and retrieve company archive documents in accordance with personnel and/or audit requirements.
Associated Skills:
• Attention to detail
• Ability to work to deadlines
• Communication skills; ability to engage with all levels of staff and both internal and external stakeholders
• Data Management
• Effective time management and organizational skills
• Ability to work independently and as part of a team
ESSENTIAL
• Degree held in a related subject
• Proficient in Microsoft Office
DESIRABLE
• Awareness/Knowledge of Producer Responsibility (packaging, Waste Electrical and Electronic Equipment, batteries)
About Randox:
Randox Laboratories is passionate about improving global health and saving lives through the development of innovative and pioneering products. Through our commitment and the skill of our people we have grown to be a world leader in diagnostics for clinical healthcare, toxicology, food security and providing quality solutions to over 145 countries. In order to serve our growing international markets we require high calibre applicants with scientific, engineering, software and broader business skills – including sales, marketing, logistics, finance and many more.
The Clinical Diagnostic Group at Randox develops innovative multiplex diagnostic tests that provide greater information from a single sample, allowing enhanced decision making. We are rapidly increasing our test portfolio, which already includes oncology, cardiac and infectious disease panels, so we require additional product training specialists to meet the demand of our future recruitment plans.
Central to the Randox ethos is our drive to improve healthcare worldwide and every one of our staff plays a vital role in this aim.
Randox Laboratories Limited is an Equal Opportunities Employer.
---