Engineering Technician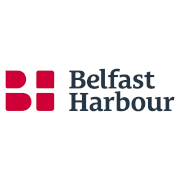 Employer Information
Belfast Harbour
E: hr@belfast-harbour.co.uk
T:  +44 (0)28 9055 4422
The Role Profile
We are seeking several new Engineering Technicians to join a growing team at the heart of maintaining front line Port Operations. The role is an essential frontline service role that delivers first line engineering support to deliver the working, repairing and servicing of any aspect of mechanical or electrical plant, systems, vessels or equipment used and managed by Belfast Harbour. The role extends to the operation of plant including the Harbour crane fleet as required as well as the changing of grabs, hooks, spreaders or hoppers to support the servicing of front-line operations. The role demands the highest standards of craftsmanship and best practice in mechanical and electrical engineering works under the direction of the Head of Engineering.
The Challenge ​​​​​​​
​​​​​​​Undertaking regular inspections and maintenace programmes to support compliance requirements as defined by the Head of Engineering
Carrying out regular inspection and repairs of port plant, such plant might include (but not be limited to): cranes, machinery, safety equipment, navigation lights, floating plant, vessels, electricity supplies both high voltage and medium voltage, substations, street lighting, water supplies, pumping stations and all mechanical and electrical installations or assets under BHC's direct control within the Harbour Estate and those in port operational areas.
Embrace positively and ensure compliance at all times with BHC and departmental policies as required by the maintenance standards and asset management strategies
Utilise the Maximo EAM system and update the technical registers, ensuring that all data collection methods meet the data quality requirements as required by the business.
Working with the Engineering Shift leads to ensure compliance with Health and Safety legislation, Port Occupational Health Policies, BHC Safety Management System, BHC departmental safety plans and any other safety plan utilised or enforced on site
Support Engineering Shift Leads and the wider team with ongoing development and adherence to risk assessments applicable to maintenance and inspection activities.
Work to support the wider team with the introduction of new port technology, contributing proactively to the development of new approaches and engineering innovation.
Liaising with Stevedores or other port customers as necessary.
Maintain effective working relationships with other BHC departments, external contractors, equipment suppliers and providers of specialist maintenance services.
Be prepared to work in an industrial environment, outside in all weather conditions. There is a physical requirement to climb cranes and working at height.
---