Electrician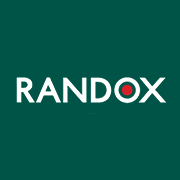 Employer Information
Randox
E: recruitment@randox.com
T: +44 (0) 28 9442 2413
Randox are happy to welcome applications for our Electrician role based at our Science Park in Antrim. This role would suit an experienced Electrician who would like to join a growing team, supporting day to day running across our sites.
The role:
To raise all material purchase requisitions and forward to Facilities Supervisor in a timely manner.
Ensure that adequate stock records are maintained for all materials held.
To assist with sub-contractors visiting sites to perform necessary/preventative maintenance.
Being responsible for ensuring all work carried out is in accordance with current electrical regulations and all paperwork is stored in suitable locations.
Assist the Facilities Supervisor with planning aspects of electrical installations for new extensions and alterations.
Liaise with Facilities Supervisor on a daily/weekly basis for updates.
To execute the work schedules for all relevant Electrical Maintenance in a timely manner.
To ensure all job sheets are forwarded at the end of each week for inclusion in the next schedule of works.
Ensure that all PAT Testing is carried out in a timely manner and that at least one day a week is set aside for testing. All records to be kept on file and in a secure location.
Ensure that all Periodic Testing within the company is carried out every year to keep boards up to date. All records to be kept on file and in a secure location.
To liaise with Facilities Supervisor regarding audits and to ensure that all requests are completed.
Ensure testing of generators is carried out once a month and all records are kept up to date and stored securely.
Ensure that site walk rounds are performed once a month externally to log any external maintenance required.
To perform all necessary internal testing in relation to emergency lighting and escape.
To ensure that all members of the team are working with appropriate PPE and within Health and Safety Guidelines at all times.
Ensure monthly H&S Checks are performed on all equipment and reported to Supervisor.
The Candidate:
Essential:
Trained to 18th edition electrical regulations.
Understanding of buildings regulations for electrical installations.
Driving license.
JIB approved electrician.
Good understanding of generators/CCTV and BMS.
Desirable:
CSR card
Understanding and ability to perform domestic and commercial and industrial installations.
Ability to perform PAT Testing and Thermal Imaging Testing.
About Randox:
An international company operating in over 145 countries that continues to have unparalleled growth, Randox Laboratories has been the heartbeat of the UK's National COVID Testing Programme throughout the pandemic. In early 2020 Randox recognised the threat from COVID-19 and based on over 40 years of diagnostic experience, quickly developed a test to accurately identify the virus. Testing at scale commenced within weeks to support the UK's National Testing Programme and private clients alike.
Additionally, as a world leader in diagnostics for clinical healthcare, toxicology and food security, our expertise and product portfolio have assisted laboratories across the world in improving health and saving lives
---