Electrical Team Lead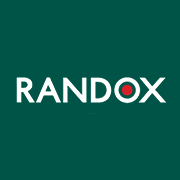 Employer Information
Randox
E: recruitment@randox.com
T: +44 (0) 28 9442 2413
Electrical Team Leader – (Job Ref: 22N/VOLT)
Randox Laboratories (County Antrim) are currently seeking an Electrical Team Leader who want the unique opportunity to work at the cutting edge of medical device research and development.
The Role:
• Developing design concepts based on User Requirements.
• Contributing to the development of Function Requirements from User Requirements and approved conceptual designs.
• Working within a multi-disciplinary team, clearly communicating requirements to other team members to ensure development and testing is co-ordinated appropriately.
• Identifying appropriately specified Commercial off-the-shelf hardware for use within a system.
• Advising on the content of engineering Standard Operating Procedures to ensure continuous improvement within the department.
• Liaising with the purchasing department on the identification and evaluation of suitable suppliers.
• Generating and maintaining technical documentation including work instructions, bills of materials, and critical components lists.
• Contributing to engineering risk identification / reductions / analysis including prototyping, integration, and assembly of designs into systems for assessment.
• Coach younger members of the team in engineering best practice.
• Introduce enhancements to improve the working of the team.
The Candidate:
Essential:
• Posses a higher-level qualification in Electrical and Electronic Engineering or equivalent or be able to demonstrate appropriate industrial experience.
• Ability to demonstrate relevant experience in electronic design, covering both analogue and digital circuits.
• Ability to contribute to project and regulatory paperwork.
• Knowledge of analogue and digital electronic design concepts.
• Fundamental knowledge and practical application of electronic design theory.
Desirable:
• Understanding of Design for Manufacturing principles.
• Experience of European Conformity product marking, technical file creation, or design for global regulatory compliance.
About Randox:
An international company operating in over 145 countries that continues to have unparalleled growth, Randox Laboratories has been the heartbeat of the UK's National COVID Testing Programme throughout the pandemic. In early 2020 Randox recognised the threat from COVID-19 and, based on over 40 years of diagnostic experience, quickly developed a test to accurately identify the virus. Testing at scale commenced within weeks to support the UK's National Testing Programme and private clients alike.
Additionally, as a world leader in diagnostics for clinical healthcare, toxicology and food security, our expertise and product portfolio have assisted laboratories across the world in improving health and saving lives. Our global success is a result of our pioneering products and the commitment & skill of our workforce, which continue to grow exponentially.
Central to the Randox ethos is our drive and determination to improve healthcare worldwide and every one of our talented staff play a role in this. In order to serve our growing international markets, we require high calibre applicants with scientific, engineering, software, and broader business skills – including sales, marketing, logistics, finance and many more. Join the Randox team and play your part in improving the health of millions.
Randox Laboratories Limited is an Equal Opportunities Employer.
---