Electrical Engineer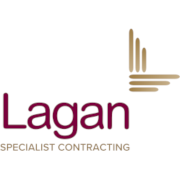 Employer Information
Lagan Specialist Contracting Group
E: recruitment@laganscg.com
T: 028 9045 5531
Role Overview
We require an Electrical Engineer with at least 5-10 years post graduation relevant experience. Your role will be to deliver the electrical elements of contracts and tenders of specific projects as required. You will be required to integrate into the existing team and be mainly based in Belfast and willing to travel within Ireland.
What you'll do
The following reflect the main tasks associated with your position and are not intended to be exclusive or exhaustive:
Compliance with Health & Safety and CDM Regulations ensuring that all design and installation relating to H&S and CDM legislation are complied with. Ensure all aspects of the Design Works instructions and contract scope are implemented.
Contribute to the production of the electrical element of the Client/Contractors tender, ensuring they are complete and unambiguous.
Ensure the electrical design has been developed on the Project with respect to mitigating Health and Safety issues prior to the construction phase.
Ensure the project team are working to the agreed Contractors Proposals.
Provide guidance to the project team on Electrical related issues.
Liaise with their Project Principal to coordinate resource requirements and reporting on project performance.
What you'll bring:
Essential:
Relevant qualification in Electrical Engineering
Previous experience of multidiscipline projects including LV, MV systems with knowledge of integration/co-ordination with HV systems.
Knowledge and experience with Energy related projects including BESS, Peaker Plants, solar PV and wind an advantage
Proficient in the use AutoCAD.
Understanding of ESB and NIE distribution networks in terms of the limitations on supply and generation capacity.
Able to undertake electrical surveys of existing facilities to determine requirements and suitability for additional renewable generation and export
Ability to populate electrical design inputs to Amtec for electrical decimation, schedules and schematic drawings
Knowledge in Analytical instrumentation, PLC and SCADA systems.
Experience of delivering electrical support to the construction and operational teams.
Ability to successfully implement, maintain and ensure compliance of Health & Safety legislation.
Experience of working with various site team members, and ability to communicate effectively at all levels.
Fully flexible regarding travel, prepared to travel to site locations within NI and Ireland.
Full valid clean driving licence.
Desirable:
Degree or equivalent qualification in Electrical Engineering
CSR/CSCS Qualification or equivalent.
Membership of one or more associated professional institutes.
BIM or other equivalent software
Experience of NICIEC 18th Addition and Sparksafe
Experience of National Rules for Electrical Installations Ireland
Your application
At Lagan Specialist Contracting Group, we want everyone to feel welcome. That's why we want you to know that we'll work with you to make the application process as smooth as possible. So please just let us know if you need any adjustments or support – we'll do whatever we can to help.
CHARLES BRAND AND THE LAGAN SPECIALIST CONTRACTING GROUP ARE AN EQUAL OPPORTUNITES EMPLOYER – We will not discriminate against anyone on the grounds of Sex, Pregnancy or maternity, Gender reassignment, Marital or Civil Partnership status, Religious or other similar philosophical belief, Political Opinion, Racial group, Sexual orientation, Disability or Age.
---