Electrical Design Engineer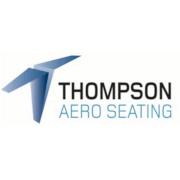 Employer Information
Thompson Aero Seating Limited
E: careers@thompsonaero.com
T: +44 (0) 28 3833 4000
Thompson Aero Seating is one of the leading suppliers of Business and First-Class aircraft seating, with a worldwide customer base invested in our product portfolio resulting in an increased and expanding global market share.We are hiring Electrical Design Engineers to join our dynamic team. Working within a multi-disciplinary engineering team to deliver cutting edge innovative design solutions for new concepts & customisation of our award winning existing products for our customers across the globe, ensuring delivery to cost, time, quality whilst adhering to strict regulations within the aerospace industry.
The successful candidate will:
Capture, manage and validate engineering requirements from OEM and supplier specifications, with responsibility for 3D design /Integration of Thompson Aero Seating and 3rd party supplied equipment into seating structures (using OEM, supplier and internal requirements/ documents that govern the equipment, creating technical plans and reports that detail how products meet or exceed OEM and supplier requirements).
Have a large emphasis on managing internal and external requirements in the integration of equipment in both 2D & 3D modelling formats along with technical reports and diagrams (including supplying 2D & 3D Catia drawings and Bill of Materials for release to the production organisation).
Responsible for the technical governance of engineering for the project under the instruction of a lead/ senior engineer, planning activities for the integration of systems and identifying deliverables according to OEM milestone charts as well as TAS internal engineering releases.
Creation of project specifications and configuration documentation, including successful delivery of documents to a quality standard and ensuring KPI targets are met. There will also be an element of report writing, creating 2D/3D drawings, test plan development, production and project support and engineering documentation.
Provide ongoing technical support for prototype and production teams supporting first off builds ensuring design quality gate process adherence and design data during the design approval process.
Reward
It's an exciting time to join our business as we implement our 5-year growth plan. In addition to an exciting career with our global organisation, you can expect a lucrative salary, pension, life assurance, generous 33 days holiday entitlement, and continuing development opportunities.
Requirements
The successful candidate will hold a relevant Engineering degree/ relevant HNC/ HND (or equivalent) in engineering and will have the ability to technically document a product and provide technical solutions to a wide range of problems with an in-depth understanding of manufacturing principles along with previous relevant experience of supporting a production organisation from an engineering perspective within a regulated environment. The successful candidate will be highly organised and thrive within a high-pressured environment and will be proficient in the use of all MS Office packages and computer-aided design with experience of report writing.
Click "apply" or contact our HR team; careers@thompsonaero.com to hear more about the position.
Thompson Aero Seating reserve the right to enhance criteria in order to facilitate the shortlisting process. Applicants should demonstrate how they meet the requirements outlined.
This position is not eligible for Visa Sponsorship.
Thompson Aero Seating is an equal opportunities employer.

---