Driver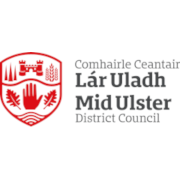 Employer Information
Mid Ulster District Council
E: human.resources@midulstercouncil.org
T: 0300 0132132
Purpose and Function of Post
To drive a range of vehicles within Cleansing Services and to complete a range of vehicle checks as required. To work as team leader ensuring the collection and removal of recyclables, household, industrial and commercial waste, including bulky items from various locations. Carry out street cleaning duties throughout the District.
The post holder will also provide flexible and effective cover across a range of Council services delivered by the Cleansing Section.
Ensure that all responsibilities are carried out in timely effective manner and that general confidentiality is maintained in all issues relating to the work of the Council.
To work on their own as a driver of a side loading "one armed" refuse collection vehicle (OAV).
The council may retain a list of reserve candidates arising from this recruitment campaign, for any vacancies which may arise full-time and part-time (including Magherafelt and Cookstown locations), which are the same or similar and are of an equal grade of pay. The reserve list will be compiled and held for a period of 12 months.
A Driving Assessment will form part of the selection process.
Applicants must undertake a minimum of 35 hours driver CPC training during a five-year period to maintain their entitlement to drive.
The successful candidate(s) will be required to undertake training on the operation of the Council's OAV's and achieve competence in operating this type of vehicle on a typical OAV route within 6 months of commencement. The post holder will only be established in post i.e., made permanent upon completion of a satisfactory 6-month probationary period which will include competence in OAV operation.
---