Driver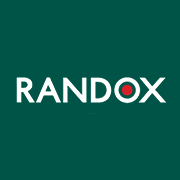 Employer Information
Randox
E: recruitment@randox.com
T: +44 (0) 28 9442 2413
Bus Driver – Class D License (Job Ref: 23N/SBDJ)
Location: Science Park.
Shift Pattern: Week 1: Sat – Sun: 5pm – 1pm, Wed – Fri 5am – 11am and 2pm – 6pm
(for Letterkenny collections in car)
Week 2: Sat – Sun: 5am – 11am and 2pm – 6pm for Letterkenny collections in
car, Sun – Tue: 5am – 11am, Thur – Fri: 5pm – 10pm
Randox require a suitably qualified and experienced Drivers who has a relevant Class D licence to drive at least a 16 seater bus (internal company use only). The role is required to transport staff from Belfast to our Science Park in Antrim Town.
6 months contract – Fulltime
The candidate:
The successful candidate must possess the following:
• Full clean driving license with no points or endorsements
• Class 'D' driving license with minimum 2 year experience
• Hold CPC with at least 12 months before renewal
• GCSE (or equivalent) Maths and English Language (Grades A-C)
• Good organisational skills
• Good interpersonal and team working skills
• Good timekeeping/time management skills
• Computer literacy advantageous
About Randox:
Randox Laboratories are passionate about improving global health and saving lives through the development of innovative and pioneering products. Through our commitment and the skill of our people we have grown to be a world leader in diagnostics for clinical healthcare, toxicology, food security and providing quality solutions to over 145 countries. In order to serve our growing international markets we require high calibre applicants with scientific, engineering, software and broader business skills – including sales, marketing, logistics, finance and many more.
Central to the Randox ethos is our drive to improve healthcare worldwide and every one of our staff plays a vital role in this aim.
Randox Laboratories Limited is an Equal Opportunities Employer
---