DenPro Business Development Executive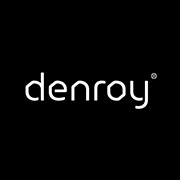 Employer Information
Denroy Limited
E: humanresources@denroy.com
T: 02891277556
As a Local, family owned company since 1972, we have great pride in our company culture, supporting the local community and providing opportunities. Denroy Limited is a leading supplier of plastics injection moulding solutions to a number of industries worldwide.
​Denroy LTD believes in partnering with sectors and customer to resolve their issues and provide solutions.
Denroy are looking for an enthusiastic and self-driven new team member to further expand its DenPro brand with its current and future customers. The brand has been founded on the following PPE products being supplied in to the medical industry:
Denpro DPL01 FFP3 mask
Heroshield face shields
The Bubl- Reusable Type II mask
Details of the post
Reporting to Denroy's Commercial Manager, the Denpro Business Development Executive will be pivotal in the growth of the
Denpro brand. The role will offer a brilliant opportunity for an experienced Sales & Business Development professional to help grow a new and exciting brand. Operating with a high level of autonomy, this person will help shape Denroy's "Denpro Growth Strategy" and subsequently will be responsible for ensuring that deliverables outlined in the strategy are met.
Duties of the role include:
Work with members of Denroy's Leadership Team to develop Denroy's growth strategy for Denpro
Maintain excellent relationships with existing customers in the public and private sectors.
Develop existing accounts.
Working with the Denpro General Manager, Denroy Commercial Manager and Denroy Managing Director, ensure that production capacity plans and sales pipeline are well aligned.
Onboard new customers in line with Denroy's Denpro Growth Strategy
Work with other departments to introduce new products to the Denpro range
Explore and develop new markets for Denpro products in line with Denroy's Denpro Growth Strategy
Work with industry partners to develop Denpro's brand presence in the market
Report sales each month to the Commercial Manager
Work with the Commercial Manager to generate budget forecasts
Analyse sales vs budget and identify any reasons for increased/decreased sales
Essential Criteria:
Evident experience in managing and growing customer accounts.
Experience working in PPE industry in a Sales or Business Development capacity. Failing this, experience in the healthcare or another related industry will be considered.
Strong Commercial understanding.
Ability to communicate effectively, both written and orally.
Present excellent customer care with a professional attitude.
Strong IT skills with experience in Microsoft Office suite (Word, Excel and Power Point).
Willing to travel and flexible regarding travel.
Desirable Criteria:
Sales experience
Export experience
Knowledge of CRM Systems
Excellent interpersonal skills
Effective verbal and written communication skills
Negotiation skills
Time management skills
Self-management skills
Analytical skills
Organisation skills
Flexibility
Attention to detail
Hours of work are: 37.5 hours per week
Working hours:
​​​​​​​Monday – Thursday: 0800 hrs – 1700 hrs
Friday: 0800 hrs – 1700 hrs.
Location: Denroy LTD, 9-11 Baloo Drive, Bangor.
---