Customer Support Advisor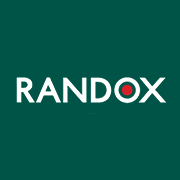 Employer Information
Randox
E: recruitment@randox.com
T: +44 (0) 28 9442 2413
Customer Support Advisor – (23N/CUER)
Randox Health is currently looking to recruit friendly, enthusiastic, and hardworking individuals to join our expanding Customer Support Team at our facility in Antrim. We are particularly keen to hear from candidates with previous customer service or contact centre experience.
Shift Pattern: 5 days a week. 1 weekend every 3 weeks.
Monday – Friday:
Early Shift: 08:00 – 16:40.
Late Shift: 09:50 – 18:30
Weekends: 08:00 – 18:30
The Role:
Operating the company telephone and email system to receive customer enquiries and complaints ensuring response rates are met.
Communicating with existing and potential customers offering a high level of service.
Use of relevant software to record and monitor enquiries from customers and internal departments.
Contacting customers to carry out post-market feedback and trend this data.
Liaise effectively with other internal departments, corporate customers and suppliers, acting appropriately to their requests.
Relevant administrative tasks.
The successful Applicant:
Essential:
Excellent communication skills, both verbal and written.
Confidence in dealing with customers.
Ability to work both as part of team and independently.
Ability to meet deadlines and strict timeframes.
A willingness to develop and maintain a high level of product knowledge.

Desirable:
Previous experience in a similar role, however full training will be provided.
About Randox Health:
For almost 40 years Randox has been at the forefront of clinical diagnostics, dedicated to improving health worldwide with our disruptive technology and innovative diagnostic solutions. This experience and expertise powers each of our state-of-the-art Randox Health clinics. A mobile service enabling certified Randox Health staff to visit clients at their convenience is also available.
At Randox Health we encourage individuals to adopt a personalised, preventative approach to their health and well-being, ultimately helping them to live healthier for longer. Using Randox revolutionary technology we measure hundreds of health biomarkers, generating unrivalled data that when combined with our complex algorithms can predict future health concerns and identify early signs of illness even before symptoms arise. This empowers individuals to act sooner to prevent or delay disease onset – moving from a model of sickness management to true preventative healthcare. Our unique biomarker tracking service allows you to establish a health baseline from which you can track and monitor improvements over time.
In early 2020, Randox were one of the first to respond to the coronavirus pandemic, developing a pioneering diagnostic test for COVID-19 in just a few weeks. Our rapid COVID-19 testing service is trusted and used by a variety of private companies, individuals, and by the sports industry, and in the UK Government's National COVID-19 Testing Programme.
Randox Health is an Equal Opportunities Employer.

---