Customer Experience Manager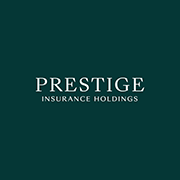 Employer Information
Prestige Insurance Holdings Ltd
E: hr@prestigeholdings.co.uk
T: 02890 355582
THE PRESTIGE GROUP
JOB SPECIFICATION
The Prestige Insurance Holdings Group incorporates AbbeyAutoline (Insurance Broker), Prestige Underwriting Services, Prestige Underwriting Services (Ireland), Customer Claims Assist, Cover.Net, Octane London Market and Reliable Cars.
JOB TITLE: Customer Experience Manager (CX Manager)
REPORTING TO: Julie Gibbons – Managing Director, AbbeyAutoline
Purpose of the Job
The role holder will have responsibility for modernising and optimising the AbbeyAutoline customer experience, continually reviewing and improving the systems, processes and services offered by AbbeyAutoline to its customers, helping to better understand and meet the needs of its customers being a customer advocate and driving customer centric culture change across the business. The overall aim being to grow our customer base and improve customer satisfaction ratings.
Job Accountabilities
Lead projects and initiatives relating to modernising and improving the customer experience in line with world class and leading customer experience best practise;
Lead and co-ordinate the mapping, review and improvement of new and existing systems, processes and services offered by the business to modernise and improve customer experience and customer outcomes;
Implement customer feedback systems which will provide the highest levels of customer engagement and monitor movements in customer satisfaction levels. Work with the business to develop metrics measuring customer service and experience
Research and identify ways in which the customer experience could be enhanced and developed using digital tools and technology
Establish and chair a 'Customer Board' within the business to help develop and support a healthy customer-centric culture;
Act as a customer champion within the business;
Drive, promote and encourage a clear "customer-centric" culture within AbbeyAutoline, helping to implement a customer centric culture relevant to the different business sectors.
Work collaboratively with other parts of the group to leverage their skills and expertise to deliver an outstanding customer experience and outcomes;
Work collaboratively with the Group Compliance and Quality Audit Departments to ensure compliance with regulatory obligations;
Keep abreast of developments in relevant technology to ensure our customer journeys remain best in class;
Ensure compliance with all company policies and procedures, including health and safety procedures;
Carry out other functions as deemed necessary by the Directors for the effective operation of the company.
Please see the attached Job Descriptiojn document for info on competencies and criteria.
---