CREW COMMANDER ON-CALL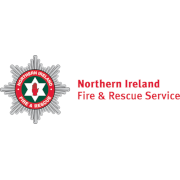 Employer Information
NIFRS
E: nifrs.recruitment@nifrs.org
T: 028 9266 4221
Northern Ireland Fire & Rescue Service (NIFRS) is committed to 'Protecting Our Community'. We are proud to deliver a fire and rescue service and work in partnership with others to ensure the safety and well-being of our community.
We value our people and are committed to the principle of equal treatment for all applicants for employment irrespective of age, gender, race, sexual orientation, disability, religion or political opinion.
Crew Commanders perform a vital role within NIFRS, leading others to deliver excellent performance and supporting Watch Commanders to deliver against a demanding change agenda. Successful candidates will role model the values of the Fire and Rescue Service, ensuring a fair and ethical approach to service delivery and ensuring the effective implementation of organisational policy and procedures.
As effective operational supervision is a key element of the safe person concept it is essential that the availability of supervisory personnel is maximised to ensure firefighter and public safety. Therefore applicants should be aware that successful candidates will be required to provide a minimum of 100 hours availability per week.
Candidates must complete and pass a Level 1 Incident Command Assessment prior to appointment and will also be required to complete and pass Incident Command Level 1 qualification within 12 months from appointment. This will be conducted for those candidates conditionally offered posts.
The closing date for applications is 12.00pm on Monday 12th December 2022 and candidates should apply online.
Line Managers should inform their staff (including those absent for any reason) of the detail of the Establishment Instruction to ensure that timely communication is achieved.
​​​​​​​If you require any assistance/reasonable adjustments during any stage of the selection process due to a disability, please contact the HR Equality, Diversity and Inclusion Team at NIFRS Headquarters, Tel: 028 9266 4221 or by email adjustments@nifrs.org , in the first instance or, alternatively, please contact the Resourcing Team by email nifrs.recruitment@nifrs.org
NIFRS is currently under represented by females and applications from this group are particularly welcome. Appointment will be made solely on merit.
---