Commercial Executive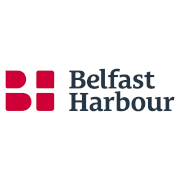 Employer Information
Belfast Harbour
E: hr@belfast-harbour.co.uk
T:  +44 (0)28 9055 4422
Role Purpose
​​​​​​​
The Commercial Executive will be an integral member of the Commercial Team seeking to deliver on all the key themes of Belfast Harbour's vision to be a World Leading regional port.
Within Belfast Harbour Estate approximately half of the 2,000 acre property portfolio is dedicated to Port related business and activities. BHC is a key investor in infrastructure to support the port business, developing and owning key operational assets such as wharves and quays, storage facilities, warehouses, and pieces of critical plant such as ferry ramps, cranes, and pilot boats.
The property infrastructure of this business is occupied by a range of key customers under a portfolio of agreements varying from institutional leases to bespoke arrangements. The Commercial Executive will be a key member of the Commercial team, in negotiating and managing agreements covering all aspects of the portfolio including the expansion of the portfolio through acquisitions and development of new facilities.
Key Responsibilities
Support the Port Division's core objective of growing the Port business through managing and developing all aspects of the Port's property portfolio
Provision of all aspects of good estate management including inter-alia, negotiation and documentation of occupational agreements, renewals, rent reviews, and variations.
Marketing of vacant properties from time to time and negotiation of terms for successful outcomes.
Working with other BHC departments and key suppliers to develop new properties within the estate, making investment cases based on capex forecasts and revenue potential.
Liaison with occupiers in respect of compliance, health & safety and insurance requirements.
Manage files and records including financial records, legal documentation, tenant correspondence and internal approvals in accordance with departmental procedures.
Ensuring accurate receipt of financial obligations on a monthly/quarterly basis.
Support the Port Commercial Manager in providing a highly professional account management capability for Belfast Harbour's Port customers.
Support the Port Commercial Manager in preparing Commercial and Business Development reports, appraisals and submissions together with the preparation of business plans in support of Belfast Harbour's Strategic Plan.
Support the Port Division by identifying opportunities to deliver on the Strategic Plan by delivering growth, improving sustainability, fostering innovation and promoting best in class health and safety practice.
Support the Commercial Manager with other departmental requirements as necessary.
---