Commercial Administration Coordinator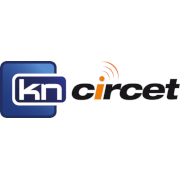 Employer Information
KN Circet
E: recruitment@kncircet.ie
T: +353 (1) 457 5000
On the back of an ever-increasing workload, Circet are looking for an experienced Business Compliance Coordinator. The Business Compliance Coordinator will report to the Contract Administration Manager and is expected to participate in the successful delivery of various contracts & projects.
Responsibilities as Commercial Administration Co-Ordinator include:
Responsible to take information from the field to update and maintain the Management Information
System (MIS).
Provide commercial support to our operations team & management.
Process & analyse costs and sales onto the Management Information System (MIS)
Submit deviation from estimate's (DFE'S) on AFS & MIS and supply the appropriate explanation for each to the client.
Provide support and answer queries to Sub-Contractors regarding payments and completed works.
Assume responsibility for all commercial issues on assigned projects such as Payments to suppliers & invoicing our clients.
WIP Management and monitoring.
Proactively work towards assigned targets every week, ensuring all workstacks are up to date.
Effectively manage and document any issues/escalations raised, ensuring these are dealt with in a timely manner and to a successful conclusion.
Skills & Experience required:
Previous experience in a similar role.
Have a good working knowledge of Microsoft Office, predominantly MS Word, Excel and Outlook.
The ability to organise, multitask, prioritise and work under pressure.
Demonstrate excellent communication skills both written and verbal.
Exhibit analytical and problem-solving skills and willingness to adapt to new challenges.
Establish good working relationships with colleagues.
High attention to detail.
---