Combined Services Manager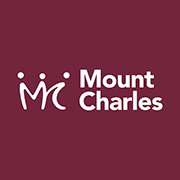 Employer Information
Mount Charles
E: hr@mountcharles.com
T: 028 9032 0070
MOUNT CHARLES HAVE AN EXCITING OPPORTUNITY FOR A COMBINED SERVICE MANAGER TO JOIN OUR TEAM AT CAFRE Loughry Campus. This position will look after Catering, Cleaning, Security & waste Management within the campus.
Working Pattern
40 hours per week
Generally, Monday to Friday however flexibility will be required for weekends / evenings
Salary – £28,500
What you'll do in this role
The key purpose of this role is to maintain the operational efficiency of the catering, cleaning, security & hospitality service, taking a proactive role to manage and organise all activities that facilitate the smooth running of the service over all shifts for employees, visitors and guests.
What will make you perfect for the job?
Manage various teams of staff to include Food production, Front of House, Cleaning & Security and Hospitality delivering excellent customer service to client.
Responsible for recruiting, interviewing and inducting new employees.
Ensure the appropriate management and development of staff highlighting the requirements for coaching, mentoring and training opportunities.
Monitor staff performance conducting both probationary and annual performance reviews providing constructive and meaningful feedback.
Manage and co-ordinate holiday/absence and rotas for staff ensuring adequate cover is arranged when necessary.
Responsible for completing and maintaining risk assessments, method statements and COSHH documentation in compliance with company/UK legislations.
Responsible for budgeting, purchasing, invoicing and payroll, working alongside client to ensure quality control and excellent customer service are met.
Responsible for responding to staff enquiries and complaints related to facilities, office space and hospitality taking action to resolve in a polite and professional manner.
Responsible for management of desk and office move requests in co-ordination with Facilities Management and IT.
Responsible for organisation and set-up of internal meeting, client meetings and events.
Establish and maintain excellent working relationships with client, vendor and stakeholders.
Drive development and continuously improve in all aspects of performance and customer service ensuring highest of standards are met.
Co-ordinate and schedule internal and external meetings.
Conduct monthly Scorecard meetings continuously reviewing and developing to ensure quality of services are provided at all times.
Responsible for monitoring and reviewing online room booking system, compiling reports for use for daily business operations.
Manage company Security system – collating and running reports when required, creating security passes, and reviewing access control within the building when necessary.
Manage and coordinate internal audits to include security, car parking, first aid, fire warden, and stationary.
Good knowledge of Microsoft packages
Valid driving licence
The ideal Candidate will have:
Excellent communication, organisational and time management skills.
Previous experience working in a similar role
Excellent client relationships with the ability to ensure an outstanding level of service is provided
The ability to prioritise and have an eye for detail
Be flexible, willing and adaptable with a positive, calm and can do attitude
​​​​​​​#NORTHERNIRELAND
---