Clinical Scientist – NGS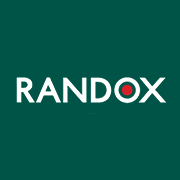 Employer Information
Randox
E: recruitment@randox.com
T: +44 (0) 28 9442 2413
Clinical Scientist – NGS (22N/CSNG)

Randox Clinical Laboratory Services [Genomics Services Group] require an experienced Clinical Scientist to work with the existing team developing new NGS tests and reporting genomic test results. The person must be registered with HCPC [Health and Care Professions Council UK] as a Clinical Scientist. The main purpose of this post is to assist in development of new tests, production of automated reporting systems and to prepare clinical interpretative reports when required. In addition, the person will be expected to provide expert genetic and genomics advice to sales and marketing teams and staff at the Randox Health Clinics.
The current genomic tests offered are:
• Hereditary Cancer genes panel [94 genes] – including an HBOC panel
• Hereditary Cardiac genes panel [174 genes] – including a Familial Hypercholesterolaemia panel
NGS panels in development:
• Human Exomes
• Human Genomes
• Pharmacogenomics
• Nutrigenomics and Lifestyle
• Metagenomics
There are options for full time, part-time flexible working or consultancy work and the Clinical Scientist can be based in the Randox Science Park, Antrim UK or at one of the Randox Health Clinics in London or other sites across the UK. Alternatively remote working from home will be considered with regular visits to the Randox Science Park, Antrim for training and review meetings.
The Role:
• To ensure strict adherence to all laboratory procedures
• To ensure that all work is done in compliance with ISO 17025 / 15189 or CAP requirements
• To ensure that all assays meet the specified QC parameters for DNA extraction, during NGS library preparation, NGS sequencing and data analysis
• To assist in the development of new molecular genetic assays
• DNA sequencing including NGS
• Use of Bioinformatics packages and variant interpretation software
• Implement clinical diagnostic reporting procedures for NGS assays and other genetic assays
• To apply a systematic approach for the analysis of DNA sequence data and for the interpretation of variants
• Deliver presentations on NGS diagnostic tests as required
Skills and Experience:
Essential:
• Qualified to Honours degree level in Molecular Genetics, Biomedical Sciences, Molecular Biology, Biochemistry, Microbiology or a Life Science discipline with a 2:1 grade or above
• To be registered with HCPC as a Clinical Scientist in molecular genetics or related discipline involving molecular biology
• To maintain professional membership of national and international societies such as ACGS, RCPath etc.
• Experience in Molecular Diagnostic Testing, sequence variant interpretation and clinical reporting
• 3 years' experience in a clinical diagnostic laboratory or equivalent
• Excellent presentation and communication skills
• Must have excellent time management, organisational and database skills (Proficient in Microsoft Windows and Office packages)
• Ability to work independently
Desirable
• Further qualification MSc or PhD in relevant discipline related to molecular genetics
• Experience in clinical interpretative reporting of NGS panel tests for inherited cancer and / or inherited cardiac disorders, clinical exomes or genomes, viral genomes.
• Experience in Bioinformatics packages and sequence variant interpretation.
---