Clinical Laboratory Scientist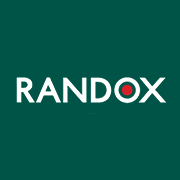 Employer Information
Randox
E: recruitment@randox.com
T: +44 (0) 28 9442 2413
Clinical Laboratory Scientist – Los Angeles (Job Ref: 22I/LACS)
We require a highly motivated and enthusiastic Clinical Laboratory Scientist to join an innovative international company in a growing industry that can provide career security and genuine advancement opportunities for those who show potential.
This position will be based within our site in Los Angeles, California. As such, you will need the right to work in the USA to be considered for this position.
Key Tasks & Responsibilities
• Routine use of the Randox Clinical Laboratory Information Management System (LIMs).
• Performance of various analytical procedures including various manual screening and automated methods covering a wide variety of clinical diagnostic tests
• Preparation and handling of samples and diagnostic reagents.
• Operation of various automated analytical systems including but not limited to Rx Imola, Rx Modena, Siemens Roche Urisys, Sysmex Xs-1000i, Evidence Investigator, Evidence, Evolution, ELISA, and Erythrocyte Sedimentation Rate (ESR) Instruments.
• Ensuring that all documentation and records of analytical results are fully completed, stored securely, and archived as required.
• Strict adherence to chain of custody procedures throughout the analytical process.
• Routine maintenance and calibration of analytical instrumentation.
• Training of staff in analytical procedures.
• Performing troubleshooting on technical issues associated with clinical diagnostic testing
• Ensuring that all the necessary quality control checks are completed daily and that they meet internal criteria.
• Analysis and submission of all appropriate clinical proficiency testing programs.
• Ensuring that all methods used for testing in the Laboratory are validated prior to ensure conformity with regularity requirements and/or manufacturers claims in the Instructions for Use.
• Completing Fit for Purpose Assessments/Technical Validations for the Clinical Assays routinely run in Randox Clinical Laboratory Services according to ISO17025 guidelines
• Assisting in the writing of new Standard Operation Procedure and Work Instructions within the Department
• Ensuring that EQA/IQC Investigations & Actions are progressed in line with documented Standard Operation Procedures
• Individuals must be flexible in working hours, if required
Essential Skills:
• BSc. in Biomedical Science and Diploma in Professional Practice or qualified to at least degree level in a Biological Sciences/Biology degree only
• Extensive professional experience (excluding experience gained during education) in clinical diagnostic testing and reagent applications
• Extensive and demonstrable work experience
• Excellent communication skills (written and verbal).
• Excellent organisational skills.
• Highly motivated, independent, and proactive, anticipates needs and takes action accordingly
• Works well under pressure
• Ability to work as a team member of a cross-functional team to accomplish time-driven goals.
Desirable Skills:
• Working knowledge of quality systems in particular ISO17025.
• Working knowledge of Health & Safety including Control of Substances Hazardous to Health.

---