Clinical Laboratory Analyst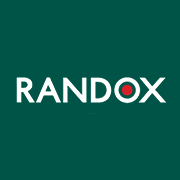 Employer Information
Randox
E: recruitment@randox.com
T: +44 (0) 28 9442 2413
Clinical Laboratory Analyst – Antrim – (Job Code: 23N/CLIN)
Randox Laboratories are seeking applications from candidates to join our central laboratory based at the Randox Science Park. The successful candidates will be trained in Clinical and Molecular testing for full body health check specimen testing- Blood analysis, liver/Kidney function tests, hormone testing, sexual health markers etc. This is an excellent opportunity to join an expanding company that can offer career progression and job security. This is a full-time, permanent position.
These roles will be based at our Lab in Antrim Town. As the lab will be running 24/7, these positions will involve a 12 hour shift pattern. (4 days on, 4 days off, 4 nights on, 4 days off). Competitive payrates are available and a higher rate is paid for unsociable hours, when on nights.
The Role:
Specimen receipt and accessioning
Clinical sample testing
Specimen analysis
Operating various types of diagnostic analysers and lab equipment
Reviewing of results
Will receive molecular and clinical chemistry training to deliver health diagnostics testing
The Candidate:
Essential:
Human Science undergraduate degree achieving a 2:1 or equivalent – Biology, Biomedical etc. (human aspect required due to UKAS requirement of handling clinical sample results)- Ensure to place your degree qualification on your application
Enthusiastic attitude
Good communication skills
Desirable:
Flexible to assist with overtime where required
Experience within the science industry

About Randox:
An international company operating in over 145 countries that continues to have unparalleled growth, Randox Laboratories has been the heartbeat of the UK's National COVID Testing Programme throughout the pandemic. In early 2020 Randox recognised the threat from COVID-19 and, based on over 40 years of diagnostic experience, quickly developed a test to accurately identify the virus. Testing at scale commenced within weeks to support the UK's National Testing Programme and private clients alike.
Additionally, as a world leader in diagnostics for clinical healthcare, toxicology and food security, our expertise and product portfolio have assisted laboratories across the world in improving health and saving lives. Our global success is a result of our pioneering products and the commitment & skill of our workforce, which continue to grow exponentially.
Central to the Randox ethos is our drive and determination to improve healthcare worldwide and every one of our talented staff play a role in this. In order to serve our growing international markets, we require high calibre applicants with scientific, engineering, software and broader business skills – including sales, marketing, logistics, finance and many more. Join the Randox team and play your part in improving the health of millions.

---