Clinic Manager – Manchester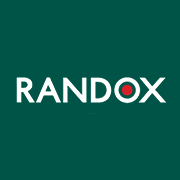 Employer Information
Randox
E: recruitment@randox.com
T: +44 (0) 28 9442 2413
Clinic Manager – Manchester – (Job Ref: 22/CMMN)
​​​​​​​
Randox has an exciting opportunity for an ambitious, target driven individual to join our growing Randox Health Team. The Clinical Manager is to ensure that the service provided is fit for purpose, consistent, and meets both external and internal requirements.
The Clinical Manager will manage the clinic team and ensure the smooth running of all clinic procedures and activities.
The Role:
• Ensure compliance with relevant legislation and regulations to include International Standardisation Organisation and Care Quality Commission.
• Ensure that all staff adhere to the Quality Management System.
• Manage clinical and administrative staff, along with maintaining relations with GPs, specialists, doctors, couriers, and laboratory staff.
• The development and appraisal of staff.
• The organisation and monitoring of team development and training, ensuring that all staff training plans are up to date.
• Develop and implement policies and procedures.
• Manage clinic expenditure.
• Co-ordinate with Quality Managers to carry out internal audits, report incidents, and implement corrective / preventive actions.
• Ensure sufficient overall management of the clinic with regards to supplies, equipment, fixtures, and fittings.
• Ability to cover reception duties.
• Ensure clinic and all staff provide a high level of customer service and care to all clients.
• Ensure effective teamwork and communication with staff throughout the business.
• Ensure that staff maintain confidentiality and appropriate storage of confidential information.
• Ensure full knowledge of software procedures and clinic roles.
• Liaise and co-ordinate with Patient Coordinator Team Leader and Clinic Co-ordinator.
• Rota optimisation and management in order to meet client requirements and financial revenue.
Your profile:
Essential:
• Qualified to degree level in Biomedical Sciences, Biochemistry, Chemistry, Immunology or a Life Science (Min 2:1).
• Possess excellent verbal and written communication and organisational skills.
• Demonstrate excellent attention to detail.
• Computer literate.
• Knowledge of a variety of software packages, such as Microsoft Word, Outlook, PowerPoint, & Excel to produce correspondence and documents and maintain presentations, records, spreadsheets and databases.
• Experience in managing a team.
• Experience implementing a quality management system in a regulatory environment.
Desirable:
• A business-related degree (minimum 2:1).
• Experience working in the healthcare sector.
• Working with a senior management team.
About Randox Health:
Randox Health is a unique collaboration of scientific innovation and medical application, specialising in personalised and preventive health programmes. As global specialists in clinical diagnostics, Randox Health offers direct access to a portfolio of hundreds of biomarker tests, proteomics, and genomics measurements. This fusion of scientific intelligence and clinical acumen enables earlier diagnosis and treatment of current health problems, potential prevention of future health problems and allows individuals to take control of their health and improve their overall wellbeing.
Tailored to the needs of each person, results are discussed; treatment and lifestyle options explored, and continued care provided directly to the public in a private setting to allow individuals to avail of biomarker blood testing to track and improve their wellbeing.
---