Clinic Laboratory Team Leader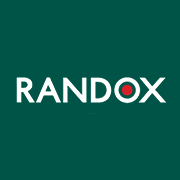 Employer Information
Randox
E: recruitment@randox.com
T: +44 (0) 28 9442 2413
Clinic Laboratory Team Leader, Chichester, UK – (23/CLTT)
Randox Laboratories are seeking applications from candidates to join us as a "Clinic Laboratory Team Leader". The successful candidate will play a crucial role in running our RCLS mobile laboratory ensuring that all laboratory-based testing for molecular diagnostics is conducted in accurate and efficient manner.
The role:
Ensure objectives and targets set by management are met by organising the workflow of employees.
Efficient running of the mobile laboratory to RCLS standard operating procedures (SOPs) and in line with ISO/IEC 17025 and ISO/IEC 15189 standards.
Monitoring employee productivity and provide constructive feedback to improve procedures.
Ensuring all employees are working safely by adhering to safety standards and wearing appropriate/correct PPE.
Ensuring all documentation and records are of analytical results are fully completed, stored securely, and archived as required.
Strict adherence to chain of custody procedures throughout the analytical process and ensuring all staff on shift are also complying.
Maintenance of stock control in the mobile unit.
The Candidate:
Essential:
Excellent analytical and problem-solving skills
Demonstrate good leadership qualities
Qualified to at least degree level in Biomedical Science, Molecular Genetics, Immunology, or related Life Science degree (2:1)
Possess excellent communication skills (written and verbal)
Proficiency in computing literacy
Desirable:
Practical experience in an automated laboratory or diagnostic environment.
About Randox:
An international company operating in over 145 countries that continues to have unparalleled growth, Randox Laboratories has been the heartbeat of the UK's National COVID Testing Programme throughout the pandemic. In early 2020 Randox recognised the threat from COVID-19 and, based on over 40 years of diagnostic experience, quickly developed a test to accurately identify the virus. Testing at scale commenced within weeks to support the UK's National Testing Programme and private clients alike. Through the enormous effort and commitment of its staff Randox is currently operating at a capacity of 180,000 COVID-19 samples per day, making it the most productive laboratory in the UK and Ireland and amongst the very largest in Europe.
---