Clinic Area Manager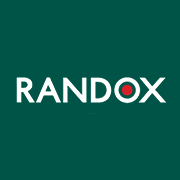 Employer Information
Randox
E: recruitment@randox.com
T: +44 (0) 28 9442 2413
Clinic Area Manager – Scotland (Glasgow) – (Job Ref: 23/INIC)
Randox is looking for an ambitious, target driven individual to join our growing Randox Health Team. The Clinic Area Manager is to ensure that the service provided is fit for purpose, consistent, and meets both external and internal requirements.
The Clinic Area Manager will manage several clinic teams within Scotland (Glasgow and Edinburgh) and ensure smooth running of all clinic procedures and activities. Will obtain all relevant registrations (to include ISO & CQC) and maintain high standards at all times.
For this position, as you may be in contact with live blood samples, you must be vaccinated against Hepatitis B or be able to get it following a successful interview stage.
The Role:
Ensure compliance with relevant legislation and regulations to include International Standardisation Organisation and Care Quality Commission for clinics.
Ensure that all staff adhere to the Quality Management System.
Manage clinical and administrative staff, along with maintaining relations with GPs, specialists, doctors, couriers, and laboratory staff.
The development and appraisal of staff.
The organisation and monitoring of team development and training, ensuring that all staff training plans are up to date.
Develop and implement policies and procedures.
Manage clinic expenditure.
Co-ordinate with Quality Managers to carry out internal audits, report incidents, and implement corrective / preventive actions.
Ensure sufficient overall management of the clinic with regards to supplies, equipment, fixtures, and fittings.
Ability to cover reception duties.
Ensure clinic and all staff provide a high level of customer service and care to all clients.
Ensure effective teamwork and communication with staff throughout the business.
Ensure that staff maintain confidentiality and appropriate storage of confidential information.
Ensure full knowledge of software procedures and clinic roles.
Liaise and co-ordinate with Patient Coordinator Team Leader and Clinic Co-ordinator.
Assist with recruitment as required.
Rota optimisation and management in order to meet client requirements and financial revenue.
Adherence to the company's Positive Work Environment Policies, Health & Safety Procedures, and the maintenance of a safe working environment.
Your profile:
Essential:
Qualified to degree level in Life Science degree (Min 2:1).
Experience managing a team.
Experience implementing a quality management system in a regulatory environment.
Desirable:
A business-related degree (minimum 2:1).
Experience working in the healthcare sector.
Working with a senior management team.
About Randox Health:
For almost 40 years Randox has been at the forefront of clinical diagnostics, dedicated to improving health worldwide with our disruptive technology and innovative diagnostic solutions.
At Randox Health we encourage individuals to adopt a personalised, preventative approach to their health and well-being, ultimately helping them to live healthier for longer. Using Randox revolutionary technology we measure hundreds of health biomarkers, generating unrivalled data that when combined with our complex algorithms can predict future health concerns and identify early signs of illness even before symptoms arise.

---