Civils Senior Project Manager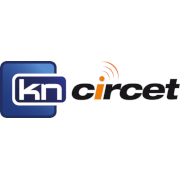 Employer Information
KN Circet
E: recruitment@kncircet.ie
T: +353 (1) 457 5000
On the back of an ever-increasing workload, Circet UK are looking for an experienced Senior Project Manager with knowledge of civils and cabling activities on telecom infrastructure build and maintenance contracts.
Reporting to the Contracts Manager, your role as Senior Project Manager is to lead all production and associated functions of the Network Build on and off site. This includes pro-actively liaising with both the delivery teams and direct with our sub-contractors and suppliers.
Responsibilities as Senior Project Manager include:
Drive and manage a project that delivers the objectives required to meet or exceed KPI targets.
Provide direction to your project team – inclusive of sub-contractors.
Ensure that the project is fully compliant with the local authority and statutory provisions for the administration of Streetworks legislations.
Determine the resource requirements for the completion of all works throughout the project term.
Manage productivity, assign roles, tasks and responsibilities required for the successful completion of the project work in accordance with planning, specifications and requirements.
Take ownership of the commercial aspects of the contract / project and ensure the project does not go into financial breach.
Identify ways to reduce costs and improve performance.
Develop and manage programmes of work ensuring that projects are issued, monitored and delivered on time and budget.
Manage the performance of the supply chain to ensure key contract objectives are delivered.
Collaborate and coordinate with stakeholders ensuring the client and Circet's reputation is maintained.
Consistently demonstrate, promote and develop high standards of safety behaviour, leading by example.
Ensure the projects are resourced appropriately.
Act as a key advocate for the contract with senior representatives from local authority organisations and Circet's client.
Health & Safety Obligations:
Fully understand and implement the company safety policy and procedures.
Ensure that the programmes for the contracts are successfully delivered in a Safe, Quality and On Time Manner.
Ensure that a 'Right First Time' culture is adopted and developed throughout the business.
Drive compliance to any regulatory measures that may apply to the works and operations that Circet undertake.
Ensure that all contracts achieve turnover and profitability by maximising efficiency and minimising cost of failure.
Manage Client relationships within the client organisations across all areas.
Sponsor new ways of working which would improve delivery and service then support any activities being undertaken to implement change.

Skills & Experience required:
NRSWA.
CSCS.
IOSHH / NEBOSH qualified (desirable)
Degree educated or similar is desirable.
Sound knowledge of all HSEQ regulations.
Good communication, people management and leadership skills.
You must hold a full driving licence with no more than 6 points on your licence.
Extensive working knowledge and supervisory experience on the Openreach network.
Experienced and proficient in use of Microsoft Office Products.
Excellent written and verbal communication and reporting skills.
---